Week 2 prep football preview: Castle Rock vs. Mark Morris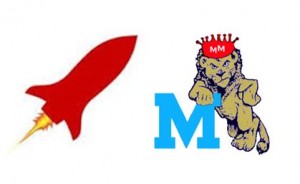 Castle Rock (0-1) vs. Mark Morris (0-1)
NON-LEAGUE GAME
WHEN: 7 p.m. Thursday
WHERE: Longview Memorial Stadium, 2903 Nichols Blvd, Longview
BROADCAST:  Klog.com
LAST WEEK: Castle Rock lost to Hoquiam 27-7; Mark Morris lost to Kelso 31-14
2017 MEETING: Did not play.
GAME NOTES: Caleb Mullen hit Wyatt Partridge for a 62-yard touchdown pass play for the Rockets' only points against Hoquiam. Castle Rock trailed the Grizzlies 12-7 after three quarters before Hoquiam pulled away. Ethan West returned after missing last season with an injury for Mark Morris. West rushed for 47 yards and one TD against Kelso. West also had an interception on defense. Jack Shipley caught a TD pass from Dawson Fritz for the Monarchs' other score last week.
FANS' PICK: Mark Morris (77 percent as of 10 a.m. Wednesday)
PREP PROLETARIAT: Click here.