Week 1 prep football preview: Washougal vs. Hudson's Bay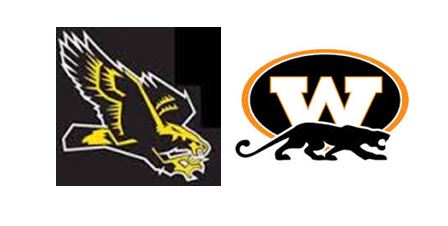 Washougal (0-0) vs. Hudson's Bay (0-0)
NON-LEAGUE GAME
WHEN: 8 p.m. Friday
WHERE: Kiggins Bowl, Discovery Middle School, 800 E. 40th St., Vancouver
BROADCAST: None.
2017 MEETING: Did not play.
GAME NOTES: Washougal went 6-4 in 2017. The Panthers finished tied for second in the 2A Greater St. Helens League. Washougal lost 55-0 to Tumwater in the 2A district playoff. Hudson's Bay went 6-4 in 2017. With all-league RB Kade Coons gone, the Panthers will take more to the air. Converted receiver Dalton Payne moves to QB. Brevan Bea, who earned all-league honors at linebacker despite missing half the year with a broken leg is back. He'll see time at running back on offense. The Eagles finished tied for third in the 3A Greater St. Helens League. The Eagles won a three-team tiebreaker for the final playoff berth. Bay lost to Bellevue 51-20 in the 3A state preliminary round. The Eagles have plenty coming back from last year's playoff team. RB/LB Akilotoa Kamatule, WR/DB Carter Morse and OL Logan DeGrandpre are returning all-leaguers. Parker Marsh moves up from third string to get the starting nod at quarterback.
FANS' PICK: Washougal (61 percent)
PREP PROLETARIAT: Click here.