Week 1 prep football preview: Union vs. Mountain View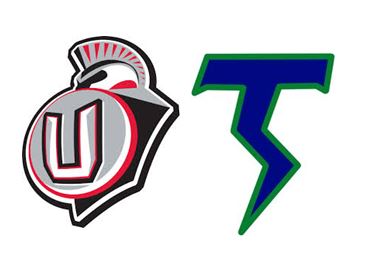 Union (0-0) vs. Mountain View (0-0)
NON-LEAGUE GAME
WHEN: 7:30 p.m. Friday
WHERE: McKenzie Stadium, 2205 NE 138th Ave., Vancouver
BROADCAST: Comcast cable Ch. 28/328 or online at youtube.com/evergreenschools; Radio, 910 AM
2017 MEETING: Union 26, Mountain View 21
GAME NOTES: Union went 9-2 in 2017. The Titans were the 4A Greater St. Helens League champions. Union los to 42-14 to Sumner in the first round of the 4A state tournament. Union is loaded with returning talent. QB Lincoln Victor, WR Darien Chase, TE Alex Vallejo, OL Giovanny Rojo, DL Jackson Saylor LB Alishawuan Taylor, LB Josh Joo and DB Jojo Siofele were all-leaguers last year. RB/LB Nile Jones, a new arrival from Mountain View, was an all-leaguer in the 3A GSHL. Those players have the Titans ranked high in several preseason rankings. Mountain View went 8-3 in 2017. The Thunder were the 3A Greater St. Helens League champions. Mountain View lost to Peninsula 10-7 in the first round the 3A state tournament. Union has won the last two meetings between the two teams. The Thunder also have a lot of returning all-leaguers in RB Jack Mertens, WR/DB Philp Earnhardt, WR/DB Makai Anderson, TE/DL Rodolfo Montiel, OL/LB Kobe Anderson and LB Andrew Gulliford, the co-league defensive MVP.
FANS' PICK: Union (83 percent)
PREP PROLETARIAT: Click here.