Week 1 prep football preview: La Center vs. Ridgefield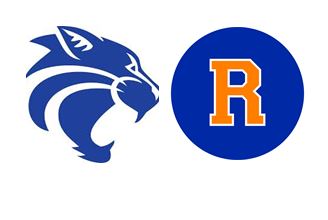 La Center (0-0) vs. Ridgefield (0-0)
NON-LEAGUE GAME
WHEN: 7 p.m. Friday
WHERE: Ridgefield Stadium, Ridgefield High School, 2630 S. Hillhurst Rd., Ridgefield
BROADCAST: None.
2017 MEETING: La Center 35, Ridgefield 7
GAME NOTES: La Center went 10-3 in 2017. The Wildcats were the 1A Trico League champions. La Center lost to Meridian 34-14 in the semifinals of the 1A state tournament. The Wildcats lost 23 seniors from last year's team, but what they have coming back is pretty impressive. It starts in the backfield with RBs Wyatt Dodson and Colin Namanny, pivotal in La Center's wing-T offense. Dodson led the county in rushing with 1,541 yards and 17 TDs. Namanny rushed for 511 yards and 7 TDs. Ridgefield went 1-8 in 2017. The Spudders finished seventh in the 2A Greater St. Helens League. It's like starting over for Ridgefield. The Spudders changed coaches two weeks before the start of fall practice, and interim coach Chris Abrams switched the offensive from the wing-T to the spread. Sophomore Tanner Roberts takes over at QB. The Spudders strength and experience is up front, led by all-leaguer TE/DL Brock Harrison.
FANS' PICK: La Center (63 percent)
PREP PROLETARIAT: Click here.