Week 1 prep football preview: Kalama vs. Woodland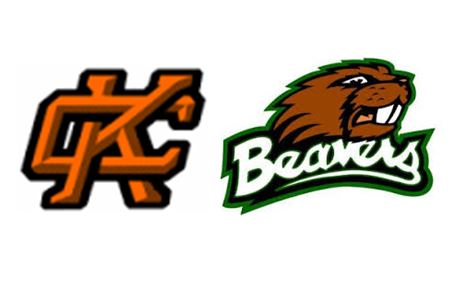 Kalama (0-0) vs. Woodland (0-0)
NON-LEAGUE GAME
WHEN: 7 p.m. Friday
WHERE: Beaver Stadium, Woodland High School, 1500 Dike Access Road, Woodland
BROADCAST: None.
2017 MEETING: Kalama 26, Woodland 14
GAME NOTES: Kalama went 14-0 in 2017. The Chinooks were 2B Southwest Conference River Division champions. Kalama beat Liberty 28-27 for the 2B state championship. Several key players from last year's state-champion squad are gone. But QB and 2017 All-State player of the year Alex Dyer returns. He threw 44 TD passes last year. All-state lineman Abe Bah also returns. The Chinooks are not as deep this year, but this group of seniors have spent all four seasons with fourth-year coach Sean McDonald. Woodland went 5-5 in 2017. The Beavers finished tied for second in the 2A Greater St. Helens League. Woodland lost to W.F. West 38-15 in the 2A district playoff. Tyler Flanagan has been versatile all in his three years at Woodland — return man, receiver, running back. Now, he'll try his hand at quarterback. And he'll have a talent crew of receivers to throw to, led by all-leaguer Alex Bishop. All-leaguer Alex Wakefield leads an offensive line that has three players 240 or bigger. It all gives the Beavers high hopes in 2018.  Woodland won four straight in this rivalry from 2011-2014, but Kalama has won two of the last three.
FANS' PICK: Woodland (63 percent)
PREP PROLETARIAT: Click here.