Week 1 prep football preview: Evergreen vs. Heritage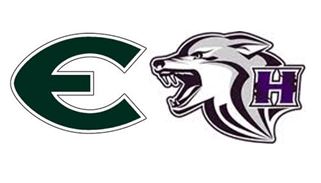 Evergreen (0-0) vs. Heritage (0-0)
NON-LEAGUE GAME
WHEN: 4:30 p.m. Friday.
WHERE: McKenzie Stadium, 2205 NE 138th Ave., Vancouver
BROADCAST: Comcast cable Ch. 28/328 or online at youtube.com/evergreenschools
2017 MEETING: Heritage 34, Evergreen 7
GAME NOTES: Evergreen went 4-5 in 2017. The Plainsmen finished tied for third in the 3A Greater St. Helens League and lost a three-team tiebreaker for the third playoff berth to the state preliminary round. It's a very inexperienced Evergreen squad. All-league Zyell Griffin (RB/DB) is the lone returning starter for the Plainsmen. Heritage went 4-5 in 2017. The Timberwolves placed fourth in the 4A Greater St. Helens League. The Timberwolves will start a freshman at quarterback in Nikki Scott. He'll have an all-leaguer on the line in Solo Vercher. All-leaguers Andrew Thom (DL) and Skyler Scoggins (LB) lead the defense, which as eight returning starters.
FANS' PICK: Heritage (58 percent)
PREP PROLETARIAT: Click here.