Columbian looking for Friday prep football correspondents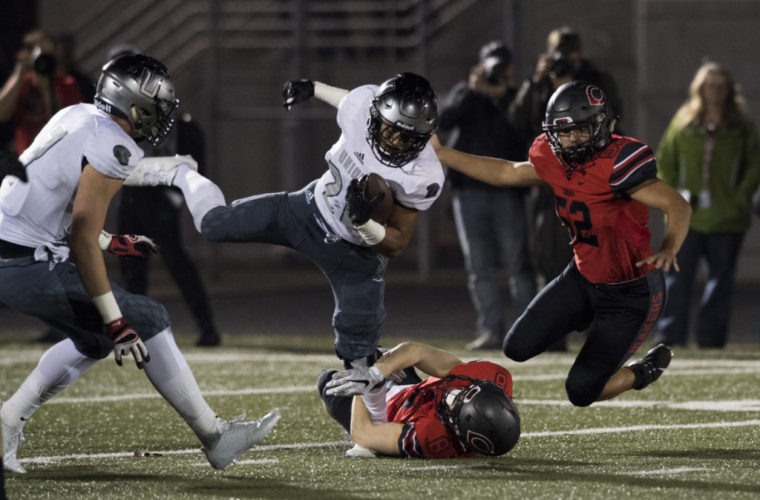 Do you like football?
Want to get paid to watch a football game?
Have any interest in getting some experience in the media?
If you answered yes to any of these questions, then The Columbian has an opportunity for you.
The Columbian sports team is looking to add a couple of correspondents to help cover high school football games on Friday nights in Clark County.
Here's what we ask of our correspondents:
Attend a game on Friday, free of charge. Most games start at 7 p.m. but correspondents may be asked to cover a game with a 4:30 or 5 p.m. kickoff.
Tweet out updates from the game, via Twitter.
Track all scoring plays, the names of the players who contributed to the scoring play, the yardage of each scoring play, and when did the scoring play take place.
After the game, submit a 50-100 word write-up of the game by email, which will be published on The Columbian's website and in the print edition. A sample write-up might look like this:
Joe Blow caught a 15-yard touchdown pass from John Doe with 45 seconds left to lead South High School to a 20-17 win over Central High School on Friday night.

South High School drove 60 yards on six plays for the winning score.

Doe threw for 175 yards and three touchdowns for South.

Bob Smith rushed for 106 yards and two touchdowns for Central High, including a 6-yard touchdown run that gave Central a 17-13 with 5:40 left in the fourth quarter.

SOUTH 20, CENTRAL 17

South    6              7              0              7—20

Central0              3              7              7—17

First quarter

S—Joe Catcher 7 pass from John Doe (kick failed)

Second quarter

C – Uwe Von Booter 27 FG

S—Joe Blow 30 pass from Doe (Bob D. Kicker kick)

Third quarter

C—Bob Smith 7 run (Booter kick)

Fourth quarter

C—Smith 6 run (Booter kick)

S—Blow 15 pass from Doe (Kicker kick)

Individual statistics

RUSHING – Central: Bob Smith 14-106; South: Speedy McGee 13-86, Doe 8-26.

PASSING – Central: Johnny Slinger 11-20-0-143; South: Doe 12-18-0-175.

RECEIVING – Central: Al Hands 6-100; Smith 3-13. South: Blow 7-105; McGee 3-30.
Correspondents receive $50 for basic game coverage.
If you are interested in being a correspondent, contact Tim Martinez at tim.martinez@columbian.com. Please share a little information about yourself, any experience that might let us know why you would be a good candidate.