Camas High School captures WIAA Class 4A Scholastic Cup state championship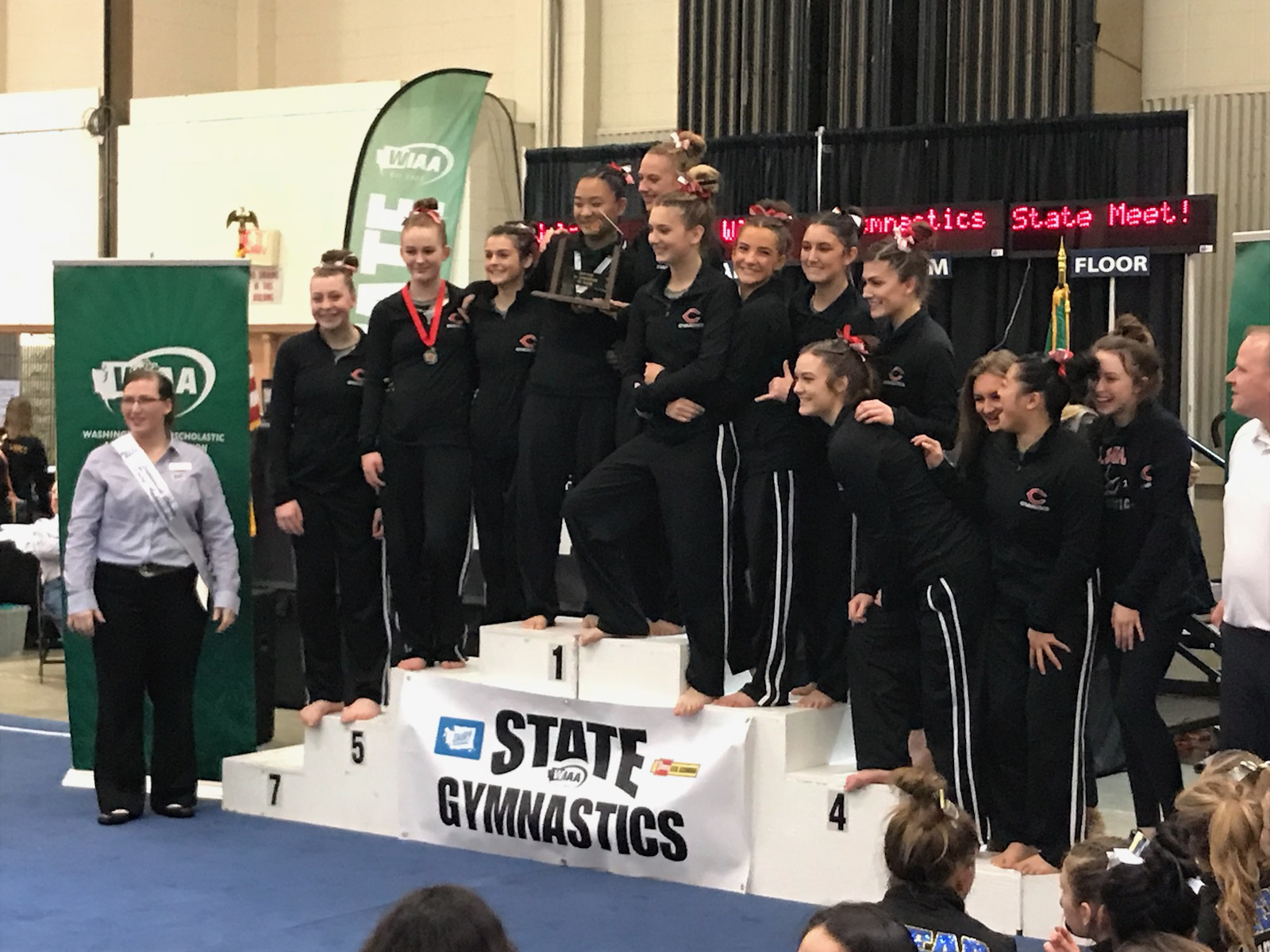 Camas High School won the WIAA Scholastic Cup for Class 4A, an award that honors athletic programs for the prowess on the field of play and in the classroom.
The Papermakers' 1,325 point total outdistanced Mead of Spokane (1,185) for the 4A honor.
Camas scored its big points for state team championships in gymnastics, boys swimming and boys track and field. Camas also placed second in state in girls cross country and girls golf. On the academic side, which is measured by team GPAs, Camas placed second in the state in boys basketball and boys wrestling.
Camas scored points in 11 sports, and academic points in 12 sports and activities.
It was Camas' first Scholastic Cup championship after placing second in 2016-17.
Four other Clark County schools placed in the top 20 in their classification.
Skyview placed 20th in Class 4A.
In Class 2A, Columbia River placed ninth and Ridgefield 11th.
King's Way Christian placed 11th in Class 1A.