Week 10 football playoff preview: Forks vs. La Center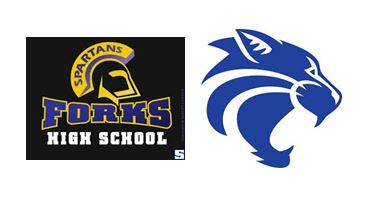 Forks (6-3) vs. La Center (7-2)
CLASS 1A DISTRICT PLAYOFF GAME
WHEN: 7 p.m. Friday
WHERE: Woodland High School, 1500 Dike Access Road, Woodland
BROADCAST: None.
LAST WEEK: Forks lost to Hoquiam 28-0; La Center beat Castle Rock 30-0
2016 PLAYOFF FINISH: Forks lost to La Center 66-12 in Week 10 district playoff; La Center lost to Connell 24-7 in 1A state semifinal.
GAME NOTES: Forks committed five turnovers in its loss to Hoquiam, dropping the Spartans into the No. 3 seed from the 1A Evergreen Conference. Caleb Peters, a 220-pound junior fullback, ran Forks into Hoquiam territory, but the Spartans could not convert the drives into points. La Center beat Hoquiam 30-19 on Sept. 22 in the Wildcats' only non-league game not against a 2A opponent. La Center RB Wyatt Dodson led Clark County in rushing with 1,122 yards and 11 TDs. Colin Namanny rushed for 497 yards and 7 TDs. La Center is one of two county teams with a 1,000-yard rusher and 1,000-yard passer (Washougal is the other). QB Hayden Williamson passed for 1,010 yards and 12 TDs. La Center's defense capped its regular season with back-to-back shutouts.
FANS' PICK: La Center (87 percent)
SCORE CZAR: TBA
PREP PROLETARIAT PICK: Click here