Week 9 football preview: Seton Catholic vs. Vernonia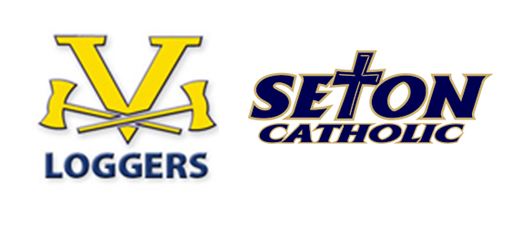 Seton Catholic (3-4) vs. Vernonia (4-4)
NON-LEAGUE GAME
WHEN: 7 p.m. Friday
WHERE: Vernonia HS, 299 Bridge St., Vernonia, Ore.
BROADCAST: None.
LAST WEEK: Seton Catholic did not play; Vernonia lost to Neah-Kah-Nie 26-20
2016 MEETING: Did not play
GAME NOTES: Vernonia has lost its last two games. The two teams have one common opponent. Vernonia beat Nestucca 55-14 on Oct. 6. Seton Catholic beat Nestucca 39-25 on Sept. 16. Seton Catholic has lost its last three games before opting not to play Shorewood last week because it didn't have enough available players to go up against a bigger school. Jonathan Stell leads Seton Catholic with 693 yards and 5 TDs.
FANS' PICK: Seton Catholic (77 percent)
SCORE CZAR: TBA
PREP PROLETARIAT PICK: Click here