Week 5 prep football: Castle Rock vs. Columbia-White Salmon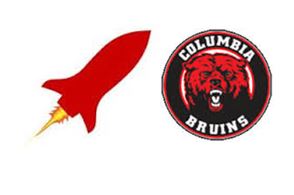 Castle Rock (0-4) vs. Columbia-White Salmon (2-1)
1A TRICO LEAGUE GAME
WHEN: 7 p.m. Friday
WHERE: Columbia HS, 1455 NW Bruin Country Rd, White Salmon
BROADCAST: None.
LAST WEEK: Castle Rock lost to Aberdeen 35-21; Columbia-White Salmon 29-8
2016 MEETING: Columbia-White Salmon 29, Castle Rock 14
GAME NOTES: Castle Rock rushed for 244 of its 268 yards of offense against Aberdeen last week. Nathan Halladay rushed for 137 yards. The Rockets trailed 21-14 at halftime before Aberdeen pulled away. Tylan Webster rushed for 219 yards last week against The Dalles. Webster had rushed for 405 yards and 5 TDs in three games.
FANS' PICK: Columbia-White Salmon
SCORE CZAR: Columbia-White Salmon 37-0
PREP PROLETARIAT PICK: Click here