Week 5 prep football: Kelso vs. Fort Vancouver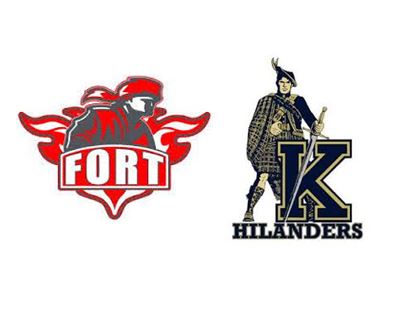 Kelso (3-1) vs. Fort Vancouver (0-4)
3A GREATER ST. HELENS LEAGUE GAME
WHEN: 5 p.m. Friday
WHERE: Kiggins Bowl, Discovery Middle School, 800 E 40th St., Vancouver
BROADCAST: Radio, 1490 AM; Internet radio, klog.com
LAST WEEK: Kelso beat Centralia 42-0; Fort Vancouver lost to Benson 18-0.
2016 MEETING: Kelso 59, Fort Vancouver 7
GAME NOTES: With quarterback AJ Hoggatt injured, the Hilanders have turned to the ground with great success. Max McDaniel rushed for 182 yards and 3 TDs last week. The team ran for 417 yards. Kelso led 7-0 at the half, but had three touchdowns called back by penalties. The Trappers forced six turnovers on defense last week. But the offense continues to struggle. The Trappers have been shut out in three of four games this season. The offense gained 27 yards of net yards last week.
FANS' PICK: Kelso
SCORE CZAR: Kelso 37-0
PREP PROLETARIAT PICK: Click here