Week 2 prep football: Charles Wright vs. Seton Catholic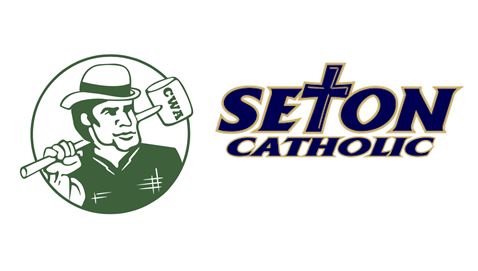 Charles Wright (1-0) vs. Seton Catholic (1-0)
WHEN: 1:30 p.m. Saturday
WHERE: Seton Catholic High School, 9000 NE 64th Ave, Vancouver
BROADCAST: None.
LAST WEEK: Charles Wright beat Toledo (Wa.) 19-18; Seton Catholic beat Toledo (Ore.) 49-18
2016 MEETING: Did not play.
GAME NOTES: Charles Wright QB Dan Jacobson completed 12 of 17 passes for 185 yards and three TDs against Toledo (Wash.). The Tarriers took a 19-12 lead in the third quarter on a pass to Michael Tucci. Toledo (Wash.) scored a fourth-quarter TD, but a third unsuccessful conversion play gave the win to Charles Wright. Taj Muhammad and Jonathan Stell, who both played big roles last season when Seton Catholic players join King's Way Christian's program, provided a 1-2 punch in the running game to help the Cougars overcome a size disadvantage to Toledo (Ore.). This will be the debut of the Seton Catholic football team on its new on-campus field.
FANS' PICK: Seton Catholic
PREP PROLETARIAT PICK: Click here