Week 2 prep football: W.F. West vs. Ridgefield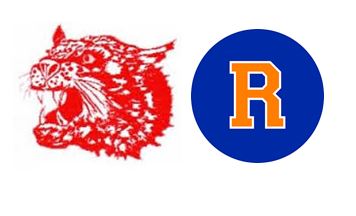 W.F. West (1-0) vs. Ridgefield (1-0)
WHEN: 7 p.m. Friday
WHERE: Ridgefield High School, 2630 S. Hillhurst Rd., Ridgefield
BROADCAST: None.
LAST WEEK: W.F. West beat Hoquiam 39-6; Ridgefield beat Castle Rock 41-0
2016 MEETING: W.F. West 28, Ridgefield 7
GAME NOTES: W.F. West of Chehalis is ranked No. 6 in Class 2A in this week's Associated Press poll. The Bearcats mixed it up last week with 12 different players touching the ball, two quarterbacks throwing passes, six different players scored TDs. The Bearcats gained 265 of their 377 yards on the ground. And this week they get senior quarterback Nick Wollan back after serving a one-game suspension carried over from being ejected from the 2A baseball state title game in May. The Spudders stayed true to their claim to throw more in their opener. QB Dawson Lieurance completed 9 of 12 passes for 245 yards and four TDs. Jeremy Martin led the way with four catches for 118 yards. He also was Ridgefield's top rusher with 75 yards on six carries and two TDs.
FANS' PICK: WF West
PREP PROLETARIAT PICK: Click here