Week 2 prep football: Camas vs. Sherwood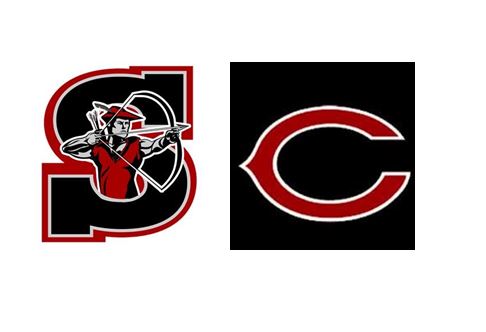 Camas (1-0) vs. Sherwood (1-0)
WHEN: 7 p.m. Friday
WHERE: Sherwood High School, 16956 SW Meinecke Rd., Sherwood
BROADCAST: Radio, 910 AM; Internet radio, 1080thefan.com.
LAST WEEK: Camas beat Central Catholic 35-13; Sherwood beat Westview 34-12
2016 MEETING: Camas 49, Sherwood 7
GAME NOTES: Camas QB Kyle Allen passed for 247 yards last week, with Drake Owen (11 catch, 187 yards, 2 TDs) as his favorite target. The Papermakers were balanced with Will Schultz rushing for 85 yards and 1 TD. The Camas defense was stellar as always. Sherwood runs the Wing T offense, a ground attack with a lot of misdirection. Camas shut that down last season. The Bowmen want to look to pass a little bit more to keep defenses honest. Sherwood avenged a 27-21 loss to Westview in 2016. Senior Zach Jenkins leads the Bowmen's ground game.
FANS' PICK: Camas
PREP PROLETARIAT PICK: Click here