Camas has state's best athletic program at 4A, and it's not close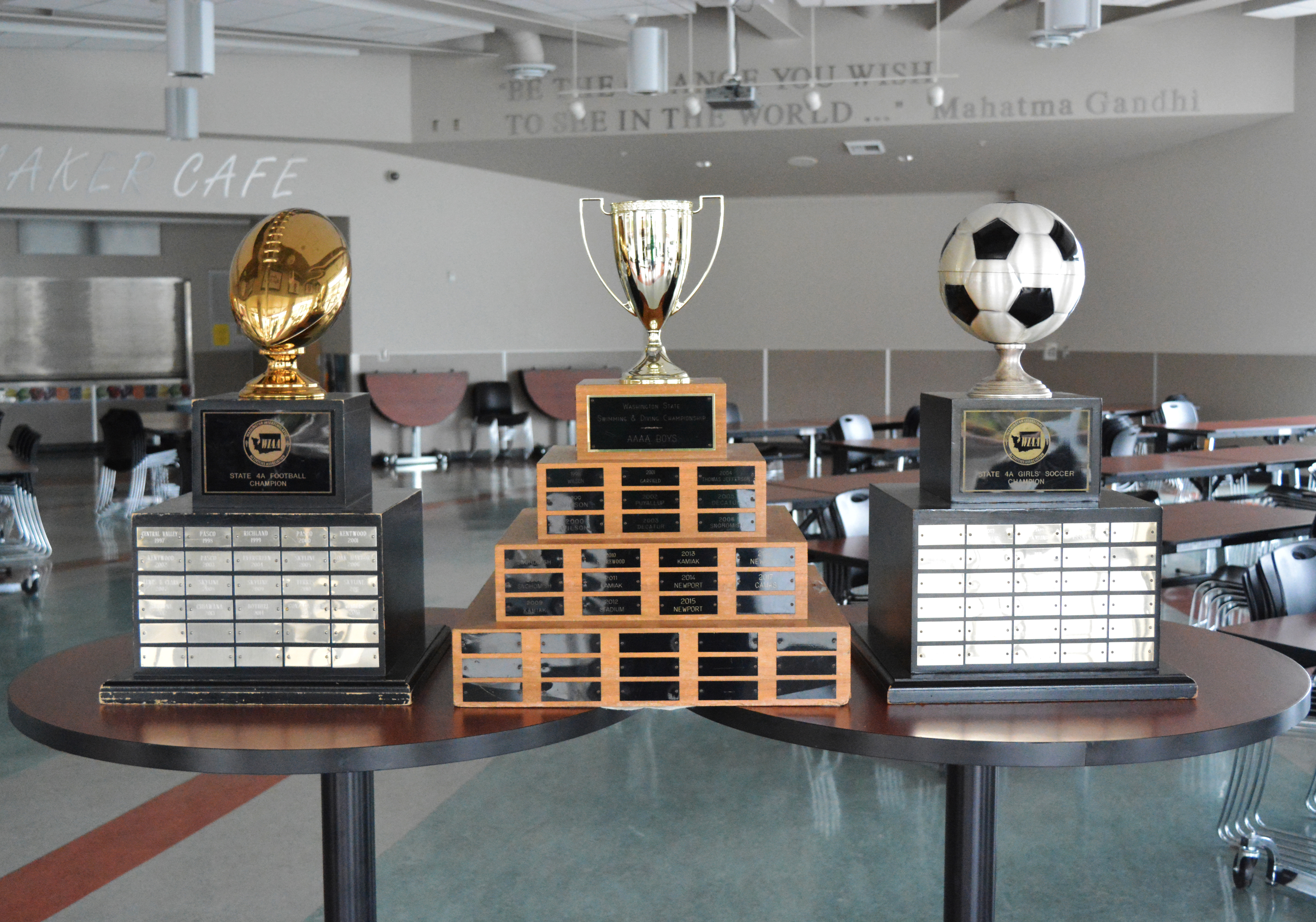 Camas High School had the most successful athletic program in the state at Class 4A in the 2016-17 school year, and it wasn't even close.
Using a scoring system devised by The Columbian that rates each school based on its success in state tournaments and meets, Camas easily outdistanced Bellarmine Prep of Tacoma as the state most successful 4A program 41-30.
The system awards five points for every team state championship, four for every runner-up finish, three for finishing third or fourth or reaching the state semifinals, two for placing fifth through eighth or reaching the quarterfinals and one point for placing ninth through 16th or advancing to the state tournament.
Camas won state team championships in three sports — football, girls soccer and boys swimming — and had three runner-up finishes — girls cross country, gymnastics and girls golf. The Papermakers scored points in 13 of 22 WIAA-sanctioned varsity sports.
Bellarmine Prep won state titles in boys cross country and girls and boys golf.
After Bellarmine, schools were tightly bunched. Issaquah was third (21.5), followed by Skyline and Union (20). Tahoma was sixth (20), followed by Curtis (19.2), Skyview (19), Puyallup (18), Central Valley (17) and Kamiak (17).
Battle Ground ranked 38th out of 64 4A teams with 7.5 points. Heritage was one of two 4A teams not to tally a point. Kent-Meridian was the other.
For a look at the full list of 4A teams, click here. We will update other classifications in the coming weeks.