Prep football preview: Richland (13-0) vs. Camas (13-0)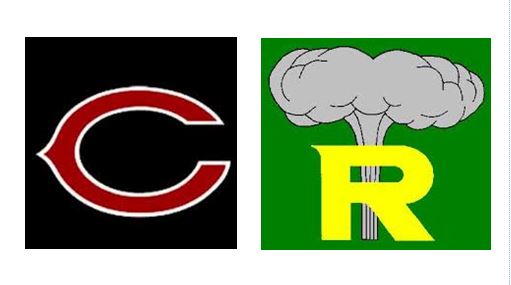 4A STATE CHAMPIONSHIP GAME
WHEN, WHERE: 7:30 p.m. Saturday at Tacoma Dome
TV: ROOT Sports Northwest
INTERNET RADIO: Eli Sports Network.
LAST WEEK: Richland beat Skyview 35-7; Camas beat Sumner 45-21.
GAME NOTES: Richland reached the state semifinals last season. The Bombers have advanced to state in four times in the past seven seasons.  Richland advanced to the finals with playoff wins over Central Valley (37-0), Sunnyside (41-0), Bothell (49-28) and Skyview. Richland has outscored opponents by an average of 39-11 this season. The Bombers have four shutouts this season. Richland's top player is lineman Brigham Whitby. The 6-foot, 275-pound senior is the offensive lineman of the year and the defensive player of the year In the Mid-Columbia Conference. The Bombers also have Dontae Powell (6-5, 300) on the line. Last week, Richland used its ground attack to gain an early lead, then used efficient passing to widen the lead. RB Ben Stanfield rushed for 124 yards and 1 TD, while Parker McCary added 63 yards and 1 TD. Stanfield has rushed for 1,035 yards on the season and 11 TDs; McCary has 733 yards rushing and 14 TDs. QB Paxton Stevens has passed for 2,711 yards and 36 TDs on the season, but was very efficient last week against Skyview. He completed 6 of 11 passes for 164 yards, an average of 27 yards a completion. Take away a -3-yard completion, and the average jumps to 33 yards. He threw two passes for 59 yards to Gaven Basker, both for 2 TDs. The Richland defense held Skyview to 67 yards rushing, holding the Storm to 16 rushing yards in first half. That put the pressure on Skyview QB Brody Barnum, who attempted 47 passes and threw for 242 yards, with 70 coming on Skyview's lone TD. Richland intercepted two passes and recovered a fumble. … Camas is the 4A Greater St. Helens League champion. This is the Papermakers' seventh consecutive trip to state, the last five as a 4A team. Camas reached the semifinals by beating Enumclaw (56-0), Graham-Kapowsin (55-6), Skyline (28-14) and Sumner. Camas has outscored opponents 46-13. Camas is led by senior QB Jack Colletto, the 4A Greater St. Helens League offensive player of the year. Colletto has passed for 2,662 yards and 26 TDs. He has also rushed for 1,165 yards and 20 TDs. Cooper McNatt is Camas' top receiver with 47 catches for 899 yards and 9 TDs. Drake Owen has 47 catches for 717 yards and 7 yards. He left last week's game early after being injured on a premature hit while fielding a punt. He's expected back this week. Linebacker Michael Matthews, a University of Montana commit and the 4A GSHL co-defensive player of the year, leads the defense. He also is the No. 1 running back, gaining 97 yards last week and score three touchdowns, two rushing, one receiving.  The Camas defense played a semifinal game similar to Richland's, holding Sumner to 56 rushing yards last week and intercepting three passes, including one by Luke Bruno that was returned 51yards for a touchdown. Richland and Camas have three common opponents – Skyview, Sunnyside and Skyline. Richland beat Skyview 35-7, Sunnyside 41-0 and Skyline 38-27. Camas beat Skyview 31-9, Sunnyside 37-12 and Skyline 28-14.
FANS' PICK: Camas (87 percent)
SCORE CZAR PICK: Camas 28, Richland 22
PREP PROLETARIAT PICK: Click here.