Prep football preview: Columbia-White Salmon (5-3) vs. Montesano (9-0)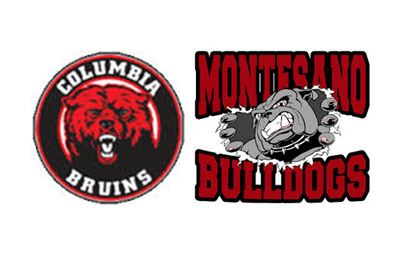 1A DISTRICT PLAYOFF
WHEN, WHERE: 7 p.m. Friday at Montesano HS
LAST WEEK: Columbia-White Salmon beat Stevenson 41-14; Montesano beat Elma 49-0 GAME NOTES: Columbia-White Salmon is the No. 3 team from the Trico League; Montesano is the 1A Evergreen Conference champion. The Bulldogs have been able to control the scoreboard quite well this season. Montesano has allowed 20 or more points in just two games this season and hasn't allowed more than 14 points in the last seven games with two shutouts. Offensively, the Bulldogs have rolled to 60 or more points three times this season and haven't been held under 20 points all year. Montesano is fueled by a trio of running backs led by junior Carson Klinger. Senior Nathan Olson and Dakoyta Reninger round out the Bulldogs rushing attack, but quarterback Trevor Ridgway is a threat on the ground and through the air. Columbia RB Zach Walker has rushed for 997 yards and 13 TDs this season. QB Austin Bucklin has passed for 753 yards and 9 TDs.
FANS' PICK: Montesano (61 percent)
SCORE CZAR PICK: Montesano 36, Columbia-White Salmon 7
PREP PROLETARIAT PICK: Click here.