Prep football preview: Bishop Blanchet (2-7) vs. Mountain View (6-3)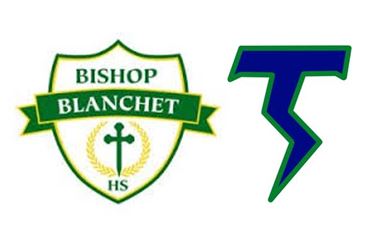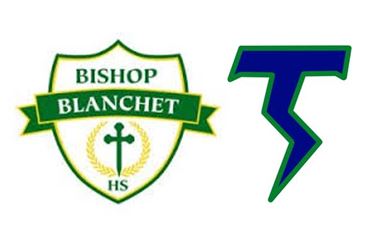 3A STATE PRELIMINARY ROUND
WHEN, WHERE: 7 p.m. Saturday at McKenzie Stadium
INTERNET RADIO: elisportsnetwork.com
LAST WEEK: Bishop Blanchet beat Cleveland 29-14; Mountain View beat Evergreen 48-7
GAME NOTES: Bishop Blanchet finished tied for fourth in the Metro League's Mountain View. After surviving a tiebreaker, the Braves beat Cleveland in a league playoff last week. Blanchet reached the 3A state semifinals last season. Blanchet is one of the teams to actually play Archbishop Murphy, losing 59-0 in Week 2. Mountain View has spent the past few weeks perfecting their bread-and-butter rushing attack. QB Andre Scheer has rushed for791 yards and 9 TD. Glen Perry has 596 rushing yards and 4 TDs. Jack Mertens rushed for three 3 TDs last week. Scheer also has passed for 1,060 yards with almost 70 percent of those yards going to sophomore Darien Chase — 40 catches for 710 yards and 9 TDs.
FANS' PICK: Mountain View (79 percent)
SCORE CZAR PICK: Mountain View 32, Bishop Blanchet 6
PREP PROLETARIAT PICK: Click here.