Prep football preview: Fort Vancouver (1-7) vs. Prairie (1-7)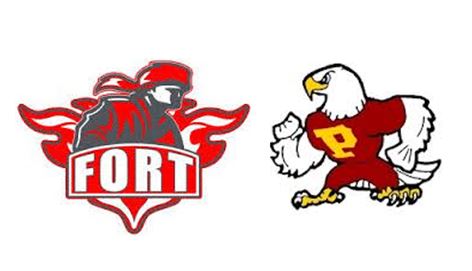 3A GREATER ST. HELENS LEAGUE GAME
WHEN, WHERE: 7 p.m. Friday at District Stadium, Battle Ground
LAST WEEK: Fort Vancouver lost to Hudson's Bay 51-0; Prairie lost to Mountain View 42-14.
GAME NOTES: Fort Vancouver is 0-4 in league; Prairie is 1-3. Fort has been eliminated from the postseason chase. Prairie can still reach the Week 10 playoffs through a three-team tiebreaker with Hudson's Bay and Evergreen if Prairie wins, Bay loses to Kelso and Evergreen loses to Mountain View. Prairie has won the last seven meetings with Fort. The Trappers have suffered three consecutive shutout losses for the first time since 2012. If Fort suffers a fourth such defeat, it would be the first such streak in more than 50 years. Prairie QB Kevin Aguirre has rushed for 568 yards and 9 TDs and passed for 559 yards and 3 TDs.
FANS' PICK: Prairie (88 percent)
SCORE CZAR PICK: Prairie 31, Fort Vancouver 9
PREP PROLETARIAT PICK: Watch here.