Prep football preview: Battle Ground (5-1) vs. Skyview (3-3)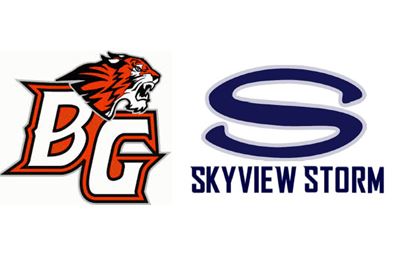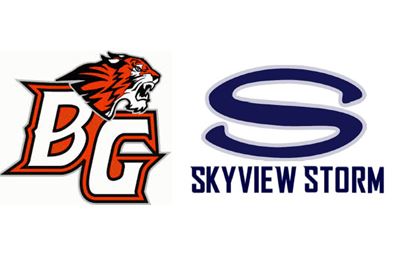 4A GREATER ST. HELENS LEAGUE GAME
WHEN, WHERE: 7 p.m. Thursday at Kiggins Bowl
TV: Cable Channel 28/328
LAST WEEK: Battle Ground beat Union 33-29; Skyview lost to Camas 31-9
GAME NOTES: Battle Ground is 1-1 in league; Skyview is 0-1 in league. Skyview leads the series 13-2. Battle Ground's last win came in 2004, although the Tigers got the Storm in a league tiebreaker last season. Battle Ground has scored at least 28 points in all six games this season. Last week's game was enigmatic for the Tigers. They led 27-0, then got outscored 29-0 from midway in the second quarter to midway in the fourth before scoring the winning TD. Tigers QB Gunner Talkington has passed for 1881 yards and 17 TDs. Talkington was sacked five times against Union. Skyview's pressure on Talkington was a problem for Battle Ground last year. Skyview led Camas 9-7 at halftime last week. The Storm held Camas' QB Jack Colletto to his lowest pass total of the season (121 yards). But Colletto ran for 139 yards and 3 TDs. The Storm will face another dual-threat QB in Talkington. Skyview QB Brody Barnum has passed for 1,035 yards and could present a challenge to a Battle Ground defense that gave up 303 yards passing last week. The forecast could be another factor with heavy rain and win possible at game time.
FANS' PICK: Battle Ground (57 percent)
SCORE CZAR PICK: Battle Ground 32, Skyview 24
PREP PROLETARIAT PICK: Watch here.