Day After Report: Fort Vancouver 28, Benson 24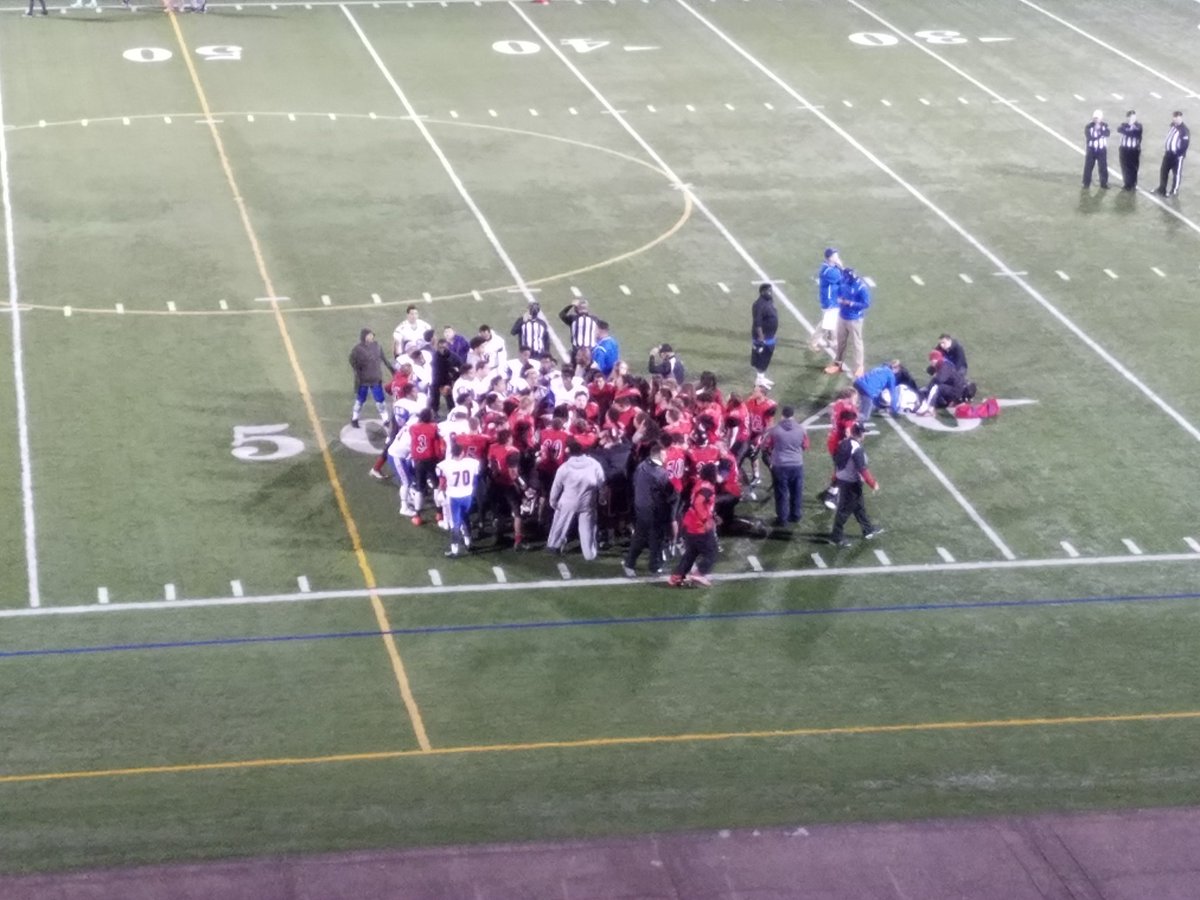 Yes, there were big plays. A 73-yarder where Kyron Lowe-Ash outjumped a defensive back and sprinted 50 yards on the second play of the game. Johnny Greene's win-clinching interception late. T.J. Willingham's seven runs of 10 yards or longer.
But the moment from Friday's win over Benson of Portland that Fort Vancouver coach Cal Szueber said was the biggest was not a play. It was when his players invited the Benson players to gather together in support of injured Techman David Wallberg. Wallberg suffered a broken leg during the second quarter.
"To me, that was the biggest play of the whole night," Szueber said, calling it the kind of life lesson that resonates beyond the field. "That's probably the highlight of the season right there."
The 28-24 win was a big result for a program trying to find its footing. The ability to play with the lead all game long was a big boost for a team that has not experienced much success.
"For our kids it's huge when we get on top of somebody," Szueber said.
This was the first home game of the season for the Trappers. At the pep assembly on Friday, Szueber said he talked about Friday's Homecoming game being the real start to the season. He noted that his team had played some good football during its 0-3 start, including hanging with a good Astoria (Ore.) team for a while the previous week.
But the win, which required the Trappers to battle through adversity and withstand a late momentum swing, gives Fort some validation.
"I think our kids have confidence in themselves," Szueber said. If the effort level remains consistent – Szueber said his team played hard start to finish on Friday – Szueber said his team can compete in every league game. Fort Vancouver opens 3A Greater St. Helens League play by visiting Kelso on Friday. A fifth road game in six weeks follows on Oct. 7 at Evergreen.
The win over Benson might help. The biggest lesson, according to Szueber?
"If they play hard, good things can happen."