Prep football preview: R.A. Long (0-2) vs. Mark Morris (0-2)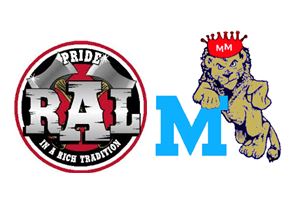 2A GREATER ST. HELENS LEAGUE GAME
WHEN, WHERE: 7 p.m. Friday at Longview Memorial Stadium.
LAST WEEK: R.A. Long lost to Kelso 41-0; Mark Morris lost to Centralia 35-14
GAME NOTES: The two rivals have played very similar games in the first two weeks of the season – one-sided losses to both Kelso and Centralia. R.A. Long was held to 97 yards of offense by Kelso last week. Injuries challenged the Lumberjacks' depth last week. Mark Morris has used turnovers in both games to grab early leads. The Monarchs was held to 112 yards last week. Max Dawkins rushed for 30 yards on 12 carries and two TDs.
FANS' PICK: Mark Morris (56 percent)
PREP PROLETARIAT PICK: Click here.