Prep football preview: O'Dea (2-0) vs. Skyview (1-1)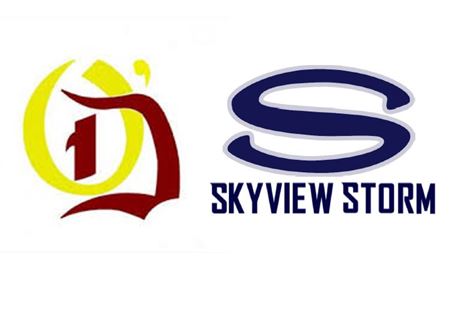 NON-LEAGUE GAME
WHEN, WHERE: 5 p.m. Friday at Kiggins Bowl
LAST WEEK: O'Dea beat Shelton 45-7; Skyview lost to Eastside Catholic 31-16.
GAME NOTES: Both teams participated in the Memorial Football Classic at the Seattle Center last weekend. O'Dea of Seattle is ranked No. 3 in Class 3A by the AP. O'Dea used to big-play TD runs to beat Shelton. Hunter Franco had TDs runs of 48, 52 and 46 yards, Parker D'Anna had TD runs of 41 and 55 yards, and Connor Gregoire had a 52-yard TD run. Skyview's Hayden Froeber ranks fourth in the region with 305 rushing yards. QB Brody Barnum has passed for 266 yards and 3 TDs on 26-of-51 passing. The Storm stayed with Eastside Catholic, the top-ranked 3A team in the state, into the fourth quarter until the Crusaders sealed the game with a late TD.
FANS' PICK: Skyview (59 percent)
PREP PROLETARIAT PICK: Click here.