Union's Kirichenko selected for the Northwest Shootout all-star game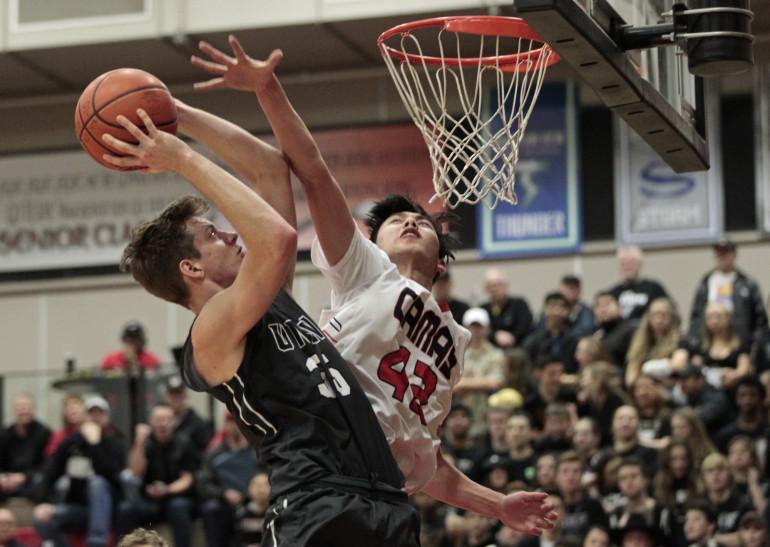 Fresh off winning player-of-the-game honors at the Les Schwab Roundball Shootout, Union's Denis Kirichenko has been selected to play in the 22nd annual Merritt Truax Northwest Shootout.
The annual high school basketball event pits the best high school seniors from Washington against their counterparts in Oregon.
The games will be played Saturday, April 16 at Liberty High School in Hillsboro, Ore. The girls game will start at 4 p.m. and boys game at 6 p.m.
Tickets are $10 for adults and $5 for students, and they will be available at the door.
2016 Merritt Truax Northwest Shootout All-Star Rosters
Washington Girls
Head Coach: Dori Monson | Assistant Coach: Everett Edwards, Duane Hodges
Nia Alexander Todd Beamer High School (Federal Way)
Tamia Braggs Lincoln High School (Tacoma)
Uju Chibuogwu Shorecrest High School (Seattle)
Jordyn Edwards Lynnwood High School
Lydia Giomi West Seattle High School
Braydey Hodgins Chiawana High School (Pasco)
Jessie Loera Moses Lake High School
Riley Lupfer Lewis and Clark High School (Spokane)
Mikayla Pivec Lynnwood High School
Madeline Smith Snohomish High School
Washington Boys
Head Coach: Joe Harris | Assistant Coach: Joe Kinch, Bernie Salazar
Trevon Allen Clarkston High School
Steven Beo Richland High School
Isiah Brown Lakeside High School (Seattle)
Malachi Flynn Bellermine Prep (Tacoma)
Mikey Henn Bellevue High School
Denis Kirichenko Union High School (Camas)
Jalen McDaniels Federal Way High School
JaQuori McLaughlin Peninsula High School (Gig Harbor)
Tony Miller Woodinville High School
Aushanti Potts-Woods Curtis High School (Univ. Place)
Oregon Girls
Head Coach: Jay Ego | Assistant Coach: Dave Ego
Kate Anderson Jesuit High School (Portland)
Autumn Baumgartner Sheldon High School
Peyton Carroll Clackamas High School
Jazmine Falls South Medford High School
Alzena Henry Jesuit High School (Portland)
Kory Oleson Jesuit High School (Portland)
Taylor Shaw Oregon City High School
Juli Tago South Medford High School
Cierra Walker Oregon City High School
Jordan Woodvine South Salem High School
Oregon Boys
Head Coach: Bart Valentine | Assistant: Tyler Toney
Niko Bevens Beaverton High School
Harrison Cavell McNary High School (Salem)
Ben College Central Catholic High School (Portland)
Brooks DeBisschop West Linn High School
Taylor Jensen Forest Grove High School
Charles Jones David Douglas High School (Portland)
Luke Osborn Tualatin High School
Malcom Porter Jesuit High School (Portland)
Payton Pritchard West Linn High School
Joseph Smoyer Franklin High School (Portland)