Prep football playoff preview: Sedro-Woolley vs. Hockinson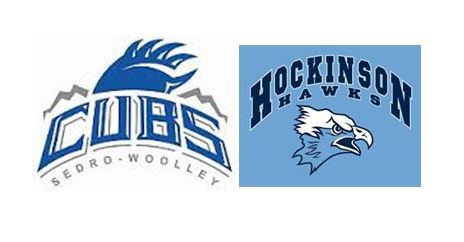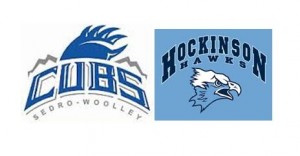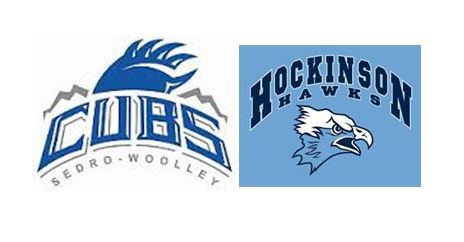 SEDRO-WOOLLEY (8-3) vs. HOCKINSON (11-0)
2A state quarterfinal game
When, where: 4 p.m. Saturday; District Stadium, Battle Ground HS, Battle Ground
Internet radio: elisportsnetwork.com
Last week: Sedro-Woolley beat Olympic 34-14; Hockinson beat Liberty 42-21
Last meeting: First meeting.
Players to watch: Sedro-Woolley QB Devin Willard is a 6-2, 220-pound senior who also played defensive end. Hockinson WR Kedrick Johnson, who has 53 catches for 1,002 yards and 14 TDs, is someone the Cubs will need to keep an eye on.
Game notes: The winner will travel to play the winner of Prosser-Ellensburg in the state semifinals. Sedro-Woolley is the defending 2A state champion. The Cubs opened the season as everyone's favorite to win the 2A state title again this year. But the Cubs dropped back-to-back games in September, falling first to Burlington-Edison 21-7 then to unbeaten Squalicum 42-30. Sedro-Woolley has gone 6-1 since with the only loss coming on Oct. 29 to Ferndale 20-16. Ferndale was a 3A playoff team. The Cubs earned a playoff berth by beating Lynden 21-17. It was the second time in three weeks the Cubs beat Lynden, the same team Sedro-Woolley beat for the 2A state title last year. Like Hockinson, Sedro-Woolley has many weapons on offense. QB Willard has passed for 1,036 yards and 10 TDs. The Cubs' leading rusher is Quinn Carpenter with 706 yards and 11 TDs. But they also have a trio of supporting rushers – Bryce Hornbeck (430 yards, 7 TDs), Carter Crosby (420, 7 TDs) and Thor Wagoner (374, 7 TDs). Crosby's totals are in six games. All four averaged more than 6 yards a carry. The balance was on display last week when Carpenter, Wagoner and Hornbeck each rushed for 81 yards. Crosby was returning after missing two games with a concussion. Gavin Holdt is the leading receiver with 36 catches for 339 yards. Hockinson sophomore QB Canon Racanelli passed for 2,443 yards and 31 TDs. The Hawks' ground attack is led by Steven Carlisle (759 yards, 9 TDs) and Jared Oja (516, 8 TDs). Cameron Loos is another big target for Racanelli with 30 catches for 775 yards and 11 TDs.
The Prep Proletariat says: Last year was Hockinson's first trip to the state quarterfinals, and it was an eye-opening experience for the Hawks. Hockinson is stronger and playoff-tested this year. Last year, I called the Hawks' exit against a potent District 1 foe. But this year, I think the Hawks are ready to take the next step.  HOCKINSON 24, SEDRO-WOOLLEY 20.
Score Czar says: Hockinson 23, Sedro-Woolley 13