Prep football playoff preview: Camas vs. Skyline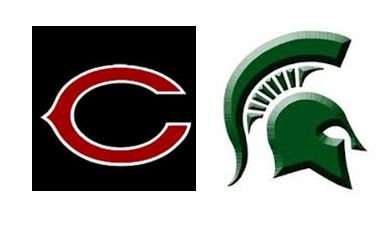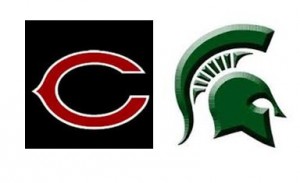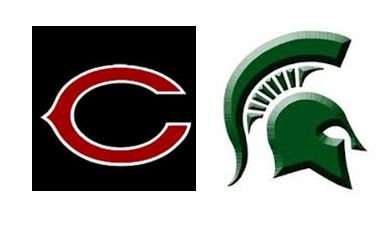 CAMAS (11-0) vs. SKYLINE (10-1)
4A state quarterfinal game
When, where: 3 p.m. Saturday; Spartan Stadium, Skyline HS, Sammamish
Internet video: nfhsnetwork.com
Last week: Camas beat Skyview 29-22; Skyline beat Gig Harbor 17-15.
Last meeting: Skyline beat Camas 51-28 in the 4A state semifinals in 2012.
Players to watch: Skyline QB Blake Gregory has passed for 2,100 yards with 26 touchdowns and only 2 interceptions on the season. Camas QB Liam Fitzgerald has passed for 2,913 yards and 32 TDs.
Game notes: The winner will travel to play the winner of Lake Stevens/Graham-Kapowsin in the state semifinals at the Tacoma Dome. Skyline was the 4A KingCo champion at 8-0. All four KingCo teams won Week 10 playoffs. Skyline and Woodinville reached the state quarterfinals. Skyline's lone loss came in its lone non-league game, 38-34 against unbeaten Graham-Kapowsin. Last week was the first time the Spartans were held to fewer than 31 points all season. When weather and Gig Harbor's defense limited the passing game, the Spartans turned to the ground attack. RB Rashaad Boddie rushed for 185 yards and had TD runs of 56 and 79 yards. The Colorado State commit has rushed for 1,600 yards and 18 TDs this season. But he wasn't the KingCo offensive MVP. QB Gregory was. Kicker Jack Crane has 14 field goals this season, including a long of 46 yards. Camas was the 4A Greater St. Helens League champion at 6-0. All three 4A GSHL teams won Week 10 playoffs. Camas was held to a season-low 29 points last week. The Papermakers had scored at least 35 points a game before last week.  Two of Camas' TDs last week came on a kickoff return and interception return. Despite heavy pressure from the Skyview defense, Fitzgerald passed for 254 yards last week. RB Jordan Del Moral rushed for 115 last week to give him 1,426 for the season and 23 TDs. Jared Bentley leads Camas with 78 receptions, 1,153 yards and 13 TDs. The Camas defense gave up pass plays of 80 and 87 yards last week. They also intercepted four passes, two by Jack Colletto. Junior LB Michael Matthews was the 4A GSHL defensive player of the year.
The Prep Proletariat says: These teams are very similar. Both have a solid passing game, a strong ground attack and a stout defense. But last week's struggle for the Papermakers to get past a Skyview team they handled so well a month earlier gives me some concern. SKYLINE 31, CAMAS 24
Score Czar says: Camas 31, Skyline 24