Prep football playoff preview: Skyview vs. Camas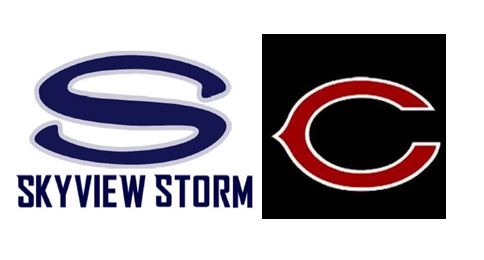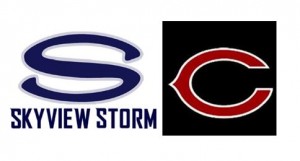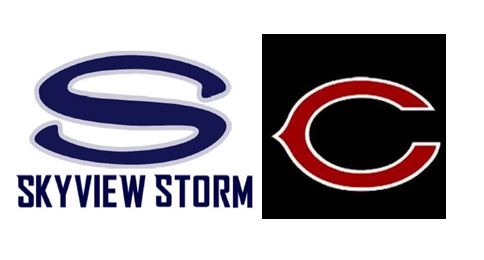 SKYVIEW (8-2) vs. CAMAS (10-0)
4A state first-round game
When, where: 4 p.m. Saturday; Doc Harris Stadium, Camas
Internet radio: elisportsnetwork.com
Last week: Skyview beat Monroe 28-21; Camas beat Bethel 49-6.
Last meeting: Camas beat Skyview 41-10 on Oct. 2 at Kiggins Bowl.
Players to watch: Skyview RB Blake Ingram broke the 1,000-yard mark with his 123-yard, 2-TD performance last week. He has rushed for 1,036 yards and 18 TDs; Camas RB Jordan Del Moral has rushed for 1,311 yards and 23 TDs. He ran for 191 yards and 4 TDs vs. Skyview earlier this season.
Game notes: The winner will travel to play the winner of Gig Harbor-Skyline in the state quarterfinals. Camas has won the last four meetings in this rivalry by an average of 46-16. Camas QB Liam Fitzgerald has passed for 2,659 yards and 31 TDs. Skyview QB Brody Barnum has passed for 1,813 yards and 16 TDs. But with rain, possibly heavy rain, in the forecast, the ground game may play a bigger role. Camas has won 26 consecutive games against Clark County opponents. The last Clark County team to beat the Papermakers was Skyview, 31-10, in 2011 when the Storm reached the 4A state title game. They have not won a state playoff game since. Aided by a couple of Camas turnovers, Skyview led 10-7 in the second quarter of the two teams' regular season meeting before Camas took over.
The Prep Proletariat says: Skyview was aided by Camas miscues early in the October meeting. The Storm will need more of them, but Camas won't help the Storm out. CAMAS 38, SKYVIEW 13
Score Czar says: Camas 32, Skyview 13