Prep football playoff preview: Battle Ground vs. Gonzaga Prep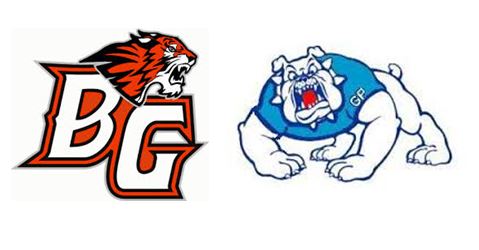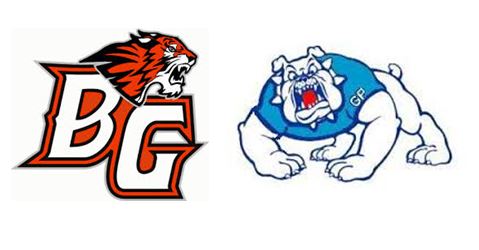 BATTLE GROUND (8-2) vs. GONZAGA PREP (10-0)
4A state first-round game
When, where: 2 p.m. Saturday; Gonzaga Prep Bullpup Stadium, Spokane
Video webcast: www.swxrightnow.com
Last week: Battle Ground beat Kentlake 35-16; Gonzaga Prep beat Walla Walla 42-0.
Last meeting: First meeting.
Players to watch: Battle Ground QB Gunner Talkington has passed for 2,499 yards and 23 TDs this season; Gonzaga Prep RB Mason Plese will be playing in his third game since recovering from an appendectomy. He averaged better than 100 yards a game in the league games he did appear in.
Game notes: The winner of this game will host the winner of Davis-Woodinville in the state quarterfinals. … Battle Ground is making its first trip to the state playoffs since 1979.  The Tigers tied for second in the 4A Greater St. Helens League at 4-2, earning the No. 2 seed in a three-team tiebreaker. Battle Ground has won its last four games by a total margin of 150-23. WR Max Randle is the Tigers leading receiver with 32 catches for 762 yards and 11 TDs. The Tigers are 0-2 against 4A state playoff teams. Gonzaga Prep has reached the state quarterfinals two of the past three years. Gonzaga Prep won the 4A Greater Spokane League at 5-0. The Bullpups are 3-0 against 4A state playoff teams. Since two close games against two playoff teams (Richland, Bellarmine Prep), no team has come within 22 points of the Bullpups this season. Gonzaga Prep relies on its ground attack and stout defense to overpower teams. Plese rushed for 107 yards last week. Jake Tucker had 3 TD runs as the Bullpups outrushed Walla Walla 371-69.
The Prep Proletariat says: These East-West matchups are hard to get a handle on when teams so infrequently cross the mountains for games. And when they do, it's usually in early September and things change over two months. We can say that Battle Ground is not Walla Walla, and the Tigers will present a bigger challenge for Gonzaga Prep. But their 42-6 loss to Camas still looms over the Tigers' season. Battle Ground can go toe-to-toe with the good teams in the state, but are the Tigers ready to tackle the state's elite? GONZAGA PREP 34, BATTLE GROUND 21.
Score Czar says: Gonzaga Prep 26, Battle Ground 15