What state football pairings would look if seeded by Score Czar rankings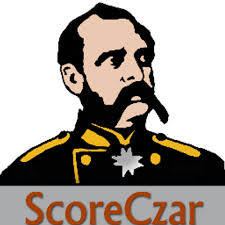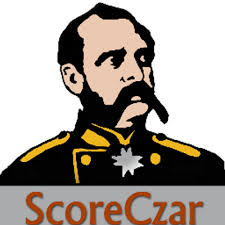 So it's state tournament time in prep football.
And with that comes the annual teeth-gnashing over the bracket and the pairing.
Scott Odiorne of Vancouver, aka the Score Czar, has come up with computer rankings that he believes could be adopted in Washington to better seed the state brackets.
So I decided to take his latest computer rankings and reseed the state football brackets by his rankings, just to look at how the brackets might look.
The rankings are Score Czar rankings here.
Look and enjoys
Actual Class 4A bracket
No. 18 Woodinville d. No. 21 Davis
No. 3 Gonzaga Prep d. No. 9 Battle Ground
No. 5 Richland d. No. 10 Central Valley
No. 16 Moses Lake d. No. 19 Bellarmine Prep
No. 4 Camas d. No. 12 Skyview
No. 1 Gig Harbor d. No. 7 Skyline
No. 2 Lake Stevens d. No. 17 Issaquah
No. 6 Graham Kapowsin d. No. 29 Mount Si
How it would look if seeded by Score Czar rankings
No. 16 Moses Lake at No. 6 Graham Kapowsin
No. 19 Bellarmine Prep at No. 3 Gonzaga Prep
No. 10 Central Valley at No. 9 Battle Ground
No. 29 Mount Si at No. 1 Gig Harbor
No. 17 Issaquah at No. 5 Richland
No. 18 Woodinville at No. 4 Camas
No. 12 Skyview at No. 7 Skyline
No. 21 Davis at No. 2 Lake Stevens
Actual Class 3A bracket
No. 23 Bonney Lake vs. No. 4 Lincoln
No. 16 Auburn Mountainview vs. No. 1 Eastside Catholic
No. 19 Wilson vs. No. 20 Kennewick
No. 9 Lakes vs. No. 6 Kamiakin
No. 2 Kennedy Catholic vs. No. 3 Bellevue
No. 10 Ballard vs. No. 7 Glacier Peak
No. 12 Juanita vs. No. 36 Columbia River
No. 8 Bishop Blanchet vs. No. 5 Sumner
How it would look if seeded by Score Czar rankings
No. 12 Juanita vs. No. 6 Kamiakin
No. 20 Kamiakin vs. No. 3 Bellevue
No. 9 Lakes vs. No. 8 Bishop Blanchet
No. 36 Columbia River vs. No. 1 Eastside Catholic
No. 16 Auburn Mountainview vs. No. 5 Sumner
No. 19 Wilson vs. No. 4 Lincoln
No. 10 Ballard vs. No. 7 Glacier Peak
No. 23 Bonney Lake vs. No. 2 Kennedy Catholic
Actual 2A bracket
No. 13 Sedro-Woolley vs. No. 2 Olympic
No. 33 Liberty vs. No. 1 Hockinson
No. 4 Prosser vs. No. 10 Clarkston-No. 48 East Valley (Yakima)
No. 24 Selah-No. 8 Cheney vs. No. 5 Ellensburg
No. 12 Black Hills vs. No. 3 Archbishop Murphy
No. 9 North Kitsap vs. No. 15 River Ridge
No. 28 Franklin Pierce vs. No. 6 Tumwater
No. 20 WF West vs. No. 7 Squalicum
How it would look if seeded by Score Czar rankings
(based on higher-ranked teams winning 2 Tuesday-play-ins)
No. 12 Black Hills vs. No. 6 Tumwater
No. 20 W.F West vs. No. 3 Archbishop Murphy
No. 9 North Kitsap vs. No. 8 Cheney
No. 33 Liberty vs. No. 1 Hockinson
No. 13 Sedro-Woolley vs. No. 5 Ellensburg
No. 15 River Ridge vs. No. 4 Prosser
No. 10 Clarkston vs. No. 7 Squalicum
No. 28 Franklin Pierce vs. No. 2 Olympic
Actual 1A bracket
No. 11 Lakeside vs. No. 7 Zillah
No. 3 Connell vs. No. 21 Cashmere
No. 33 Charles Wright vs. No. 1 Royal
No. 17 Eatonville vs. No. 6 Colville
No. 2 Port Townsend vs. No. 12 Kings
No. 14 Meridian vs. No. 5 Hoquiam
No. 10 Mount Baker vs. No.9 Kalama
No. 4 Montesano vs. No.8 Cascade Christian
How it would look if seeded by Score Czar rankings
No. 11 Lakeside vs. No. 6 Colville
No. 17 Eatonville vs. No. 3 Connell
No. 9 Kalama vs. No. 8 Cascade Christian
No. 33 Charles Wright vs. No. 1 Royal
No. 12 Kings vs. No. 5 Hoquiam
No. 14 Meridian vs. No. 4 Montesano
No. 10 Mount Baker vs. No. 7 Zillah
No. 21 Cashmere vs. No. 2 Port Townsend
Actual 2B bracket
No. 16 Davenport vs. No. 5 Okanogan
No. 14 Mabton vs. No. 3 Lind-Ritzville/Sprague
No. 19 Brewster vs. No. 22 Asotin
No. 6 Northwest Christian-Colbert vs. No. 7 Warden
No. 17 Liberty-Spangle vs. No. 9 Toledo
No. 4 Napavine vs. No. 2 North Beach
No. 8 Life Christian vs. No. 1 Pe Ell-Willapa Valley
No. 23 Morton-White Pass vs. No. 10 La Conner
How it would look if seeded by Score Czar rankings
No. 14 Mabton vs. No. 6 Northwest Christian-Colbert
No. 19 Brewster vs. No. 3 Lind-Ritzville/Sprague
No. 9 Toledo vs. No. 8 Life Christian
No. 23 Morton-White Pass vs. No. 1 Pe Ell-Willapa Valley
No. 16 Davenport vs. No. 5 Okanogan
No. 17 Liberty-Spangle vs. No. 4 Napavine
No. 10 La Conner vs. No. 7 Warden
No. 22 Asotin vs. No. 2 North Beach
Actual 1B bracket
No. 15 Garfield-Palouse vs. No. 8 Republic
No. 11 Odessa-Harrington vs. No. 5 Liberty Christian
No. 2 Touchet vs. No. 12 Cusick
No. 7 Selkirk vs. No. 4 Almira-Coulee-Hartline
No. 14 Quilcene vs. No. 18 Taholah
No.9 Lummi Nation vs. No. 3 Evergreen Lutheran
No. 6 Seattle Lutheran vs. No. 10 Naselle
No. 23 Clallam Bay vs. No. 1 Neah Bay
How it would look if seeded by Score Czar rankings
No. 11 Odessa-Harrington vs. No. 6 Seattle Lutheran
No. 15 Garfield-Palouse vs. No. 3 Evergreen Lutheran
No. 9 Lummi Nation vs. No. 8 Republic
No. 23 Clallam Bay vs. No. 1 Neah Bay
No. 12 Cusick vs. No. 5 Liberty Christian
No. 14 Quilcene vs. No. 4 Almira-Coulee-Hartline
No. 10 Nasell vs. No. 7 Selkirk
No. 18 Taholah vs. No. 2 Touchet