Day After Report: Camas 49, Bethel 6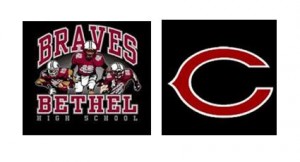 Blake Roy has scored touchdowns before. He does, after all, play tight end on a fairly productive offense.
But the touchdown he scored just before halftime on Friday was special. Roy intercepted a fourth down pass from Bethel quarterback Bryce Missey and found all kinds of territory to his left. Eventually he was joined by a bunch of defensive teammates who hurried to clear a path as Roy waved his way toward the end zone.
"That was the highlight of my season," said linebacker Michael Matthews, who was among those who hustled to make blocks as Roy lunged for the end zone. "Everybody tried to get a block for him. We knew he could score so we did everything we could do to get him in the end zone."
So what's more fun? Is it catching a touchdown from Liam Fitzgerald and perhaps plowing through a smaller defensive back on the way? Or is it a pick-six?
"That's a hard question," Roy said. "It might be (the pick six) because you don't score touchdowns on defense that often."
Coach Jon Eagle said it is just the kind of big play Camas is going to need more in the playoffs.
"I loved the pick-six," Eagle said. "This time of year we're going to need some big plays like that – all over the field, on special teams and on offense and defense."
NGUAMO OK: Camas nose guard Manase Nguamo injured his should late in the first half while rushing the quarterback. He did not return to the game, but Eagle said the senior was OK – and could have returned to the game had the score been closer.
FIRST HALF NUMBERS: Because Camas led by more than 40 points, the clock ran the entire second half except for the two scoring plays.
So the halftime stats paint a true picture of how dominant the Papermakers were: The net yardage was 333-113, and that is with Camas running the ball to kill the clock on its final possession of the second quarter. Jordan Del Moral had 62 yards rushing and four touchdowns. Quarterback Liam Fitzgerald had 237 passing yards and one touchdown.
CAMAS DEFENSE: Bethel had just 9 net rushing yards in the first half, and hardly attempted to run in the second half. The Braves ran three times for minus 3 yards before a 13-yard scramble by quarterback Bryce Missey as time ran out.
Blake Roy said discipline was a big part of Camas' success on Friday.
"We had a lot less penalties than we usually do (three for 25 yards)," Roy said. "That's what we've been working on. And that's what we need to keep working on because that's been our Achilles heel"
Linebacker Michael Matthews said making the Braves throw the ball by stuffing the run was key to dominating on defense. He credited the defensive line for consistently moving the line of scrimmage backward. He said the consistent pass rush and strong play from the secondary were areas that shined on Friday.
"There was definitely some frustration (from the Braves). It's really hard to come into Doc Harris and play," Matthews said. "All the respect to them. You can't blame them for getting a little frustrated."
Bethel's touchdown came on a 3-yard fourth down pass midway through the fourth quarter — after the Braves had first-and-goal from the 1. Two runs lost 2 yards and an incomplete pass on third down forced a fourth-down play.
LIGHTBOURN RETURNS: Injured all season, senior Caleb Lightbourn was in for a fourth-quarter punt. But he bobbled the snap and couldn't get the punt away. With junior Michael Doyle, who made all seven extra points, established as the Papermakers kicker, it is unclear how much work Lightbourn might get.