Prep football preview: Eatonville vs. La Center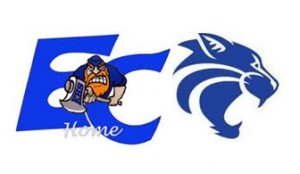 EATONVILLE (5-4) vs. LA CENTER (5-4)
1A district playoff
When, where: 7 p.m. Friday; La Center Stadium, La Center HS, La Center
Last week: Eatonville beat Forks 57-0; La Center beat Seton Catholic 41-14.
Players to watch: Eatonville QB Jacob McCormick has passed for 1,907 yards and 22 TDs this season; La Center RB Cole Judd has rushed for 549 yards and 8 TDs this season, including 120 last week.
Game notes: The winner of this game will be the No. 3 or No. 4 seed, depending on this week's outcomes, likely No. 4. Eatonville finished tied for 1A Evergreen Conference with Tenino, earned the No. 3 seed by virtue of 42-41 win over the Beavers. The Cruisers have four receivers with at least 25 catches and 333 yards — Justin Brandt, Zeke Scruggs, Tucker Poli and Brooks Moeller. La Center lost starting QB Jeremy Scott to a shoulder injury. Zach Galster took over. He only attempt 7 passes last week in the rain.
The Prep Proletariat says: It's La Center's running vs. Eatonville's passing. A similar story  to the one a couple of weeks ago when the Wildcats last to Kalama. EATONVILLE 20, LA CENTER 14
Score Czar says: TBA