Prep football preview: Kelso vs. Bishop Blanchet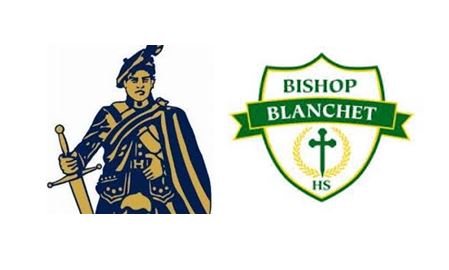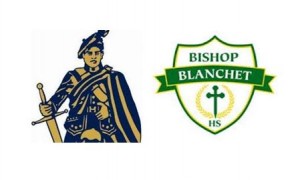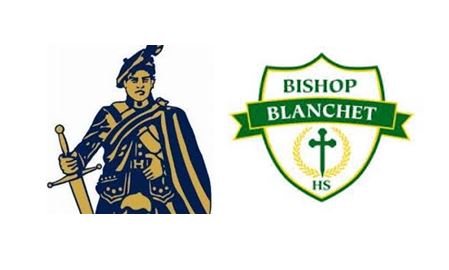 KELSO (6-3) vs. BISHOP BLANCHET (8-1)
3A state preliminary game
When, where: 5 p.m. Friday; Bishop Blanchet High School Stadium, Seattle
Internet radio: klog.com
Last week: Kelso lost to Columbia River 24-14; Bishop Blanchet beat Rainier Beach 49-8
Last meeting: First meeting.
Players to watch: Kelso QB A.J. Hoggatt has passed for more than 1,000 yards and 15 TDs; Bishop Blanchet QB Alex Freeman has completed 112 of 183 passes for 1,771 yards with 23 TDs and 4 INTs..
Game notes: The winner of this game will travel to play the Sumner-Cleveland winner in the state first round. … Kelso was the 3A Greater St. Helens League runner-up at 2-1. The Hilanders started the season at 5-0 and went 1-3 down the stretch. … Bishop Blanchet was the runner up the Metro League Mountain Division at 4-1. … The Braves' lone loss came to top-ranked Eastside Catholic (54-6). Otherwise the Braves scored at least 33 points in all of their other games. … The Braves have been mixed with controversy. Last spring, their coach was fired for a alleged recruiting violation. His replacement, Kyle Moore, was accused of running up the score in a 42-0 win over Stanwood, attempting onside kicks on every kickoff and going for a two-point conversion while leading 40-0 late in the first half.
The Prep Proletariat says: The Hilanders have been running out of steam lately. Their loss last week resulted in a tough draw. BISHOP BLANCHET 40, KELSO 12.
Score Czar says: TBA