Day After Report: Ridgefield 31, Hudson's Bay 0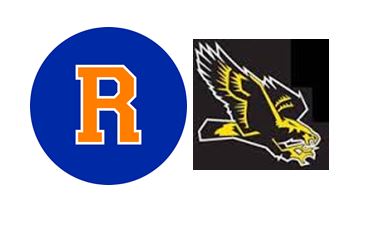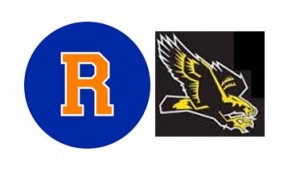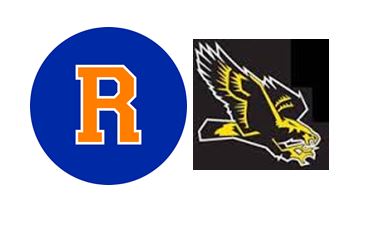 –As filed by Columbian correspondent Rene Ferran
Ridgefield junior Kevin MIser could barely contain his emotions following Friday's season-ending victory.
It had nothing to do with the Spudders finishing Greater St. Helens League 2A play in second place, or having led a defense that posted a second straight shutout. Nothing like that at all.
It had to do with the initials VM in red ink on the tape around his wrist, and something that took place almost a month ago.
Miser's older brother, Vincent, was involved in a car crash in Camas four weeks ago. He remains hospitalized and has yet to wake up after the accident, Kevin said.
"I do everything for him right now," Kevin added.
The first game after the accident was against R.A. Long, "and I felt like I was brand new to the team," Miser recalled. "But this team, how they've helped me get through this, how they help me pick up my energy, that's why I call them my family."
Miser was a dominant force all night for the Spudders in their regular-season finale, making nine tackles (seven solo), grabbing one of their four interceptions, and breaking up another pass.
But when asked about his performance, Miser spoke instead of his Spudders family.
"I wouldn't be the person I am right now without this team," he said.
> > >
Miser wasn't the only defensive standout for the Spudders, who held Bay to 169 yards of total offense — 117 of those coming on two big plays, and 52 on the Eagles' 45 remaining plays.
Senior end Lane Andersen had a team-high 10 tackles, 2½ for loss, and safety Nick Thomas had a pair of interceptions, including one on the goal line to deny Bay's best scoring opportunity.
Ridgefield forced five turnovers, had six tackles for loss and broke up six passes.
"Our defense stepped up huge again tonight," said Spudders coach Dan Andersen. "Our defensive coordinator, Ray Lions, has called a good game all year. Tonight, he called stunts at just the right time."
> > >
Senior Tommy Herz went over 1,000 yards rushing late in the fourth quarter for the Spudders, and with a deep playoff run, junior Jalen Williams (818 yards) could join him.
Add in quarterback Cade Morrill with 332 yards, and the Spudders are over 2,200 yards as a team — averaging almost 245 yards per game on the ground.
"That 1,000 yards, that's more for the team than for me," Herz said. "It says a lot about our offensive line."
That O-line — center Logan Black (6-foot-2, 240-pound senior), guards Jesse Dobson (6-1, 255 senior) and Alex Lee (5-10, 185 senior), tackles Andersen (6-2, 225 senior) and Jack McGinley (6-2, 245 senior), and tight end Tamarick Mendoza (6-1, 200 junior) — forged itself from the ashes of an 0-9 campaign two years ago.
"It's a huge compliment to the big boys up front," Coach Andersen said of his team's success on the ground. "Those guys push kids around all year but don't get the glory."
> > >
One year ago, Mark Oliverio coached Ridgefield's quarterbacks as the Spudders rebounded from their winless season to finish 5-4.
On Friday, Oliverio finished his first season at the helm at Hudson's Bay, wishing his former team well as they prepare to take on W.F. West in the district playoffs next Friday.
He also looks at the Spudders' turnaround as the model for the work he has ahead at Bay, which finished 2-7, matching its win total of the previous three seasons combined.
"Their success shows that with hard work, it can happen," Oliverio said.
The Eagles graduate only 10 seniors, including four-year starting linebacker Stone Sabouri (a game-high 12 tackles, 2 for loss, in his final game) and their top two running backs, Shawn Morgan (out Friday after suffering a concussion at R.A. Long a week ago) and Tristan Maxwell (72 yards in his finale).
But they have a bevy of talented skill players returning, including starting quarterback Jordan Hickman (1,003 passing yards, 5 TDs), his top three receivers — Julio Vara, Marcus Cadiz, and Myles Artiz, who combined for 55 receptions) — and a promising feature back in freshman Toa Kamatule.
The Eagles led in the second half of three of their final four games, against Washougal, Mark Morris, and R.A. Long, and their win over Woodland denied the Beavers a playoff spot.
"This team starts a lot of young players. We've got five freshmen starting on varsity," Oliverio said. "I took over eight days before spring ball started. From Day 1 to now, we've shown tremendous growth. We didn't show it like we wanted to tonight on offense, but we did some good things on defense.
"Our seniors went out with a bang and helped us lay a foundation for things to come. I'm very optimistic of what we've started here."