Prep football preview: R.A. Long vs. Hockinson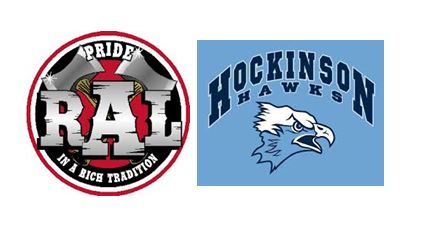 2A Greater St. Helens League game
When, where: 7 p.m. Friday; Nautilus Field, Hockinson HS, Hockinson
Last week: Hockinson beat  Woodland 48-0; R.A. Long beat Hudson's Bay 13-7.
Last meeting: Hockinson won 13-7 in 2014.
Players to watch: R.A. Long's Ethan Sterkel scored both TDs last week for the Lumberjacks, one rushing, one receiving; Hockinson RB Steven Carlisle rushed for 102 yards on 11 carries and 1 TD last week.
Game notes: Both teams clinched their playoff berths last week. This week's outcome won't change that. Hockinson is the No. 1 seed will play the 2A Evergreen Conference No. 4 team, Centralia, next week. R.A. Long is the No. 3 seed from the 2A GSHL and will travel to play the EvCo No. 2, likely Black Hills. Hockinson recorded its sixth shutout of the season last week. R.A. Long has struggled with injuries this season.
The Prep Proletariat says: A few weeks ago this game looked like it might be a key one. Now, it looks like a tune-up for Hockinson. HOCKINSON 38, R.A. LONG 0
Score Czar says: Hockinson 32, R.A. Long 0