Day After Report: Skyview 49, Evergreen 6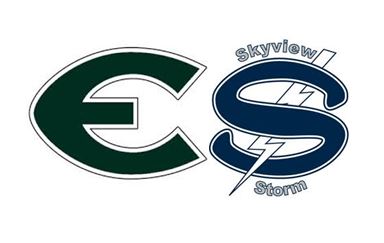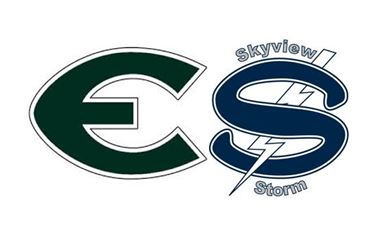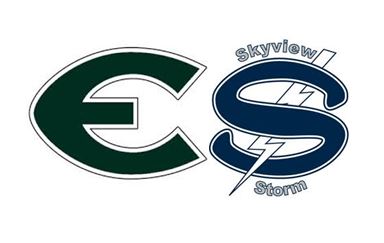 Rare start: It's not often you see a do-over in football, but it happened on the opening kickoff to this Greater St. Helens 4A matchup.
Evergreen's return man muffed the kickoff, picked it up, then had the ball jarred loose. A mad scramble to gather in the loose ball ensued, but after all the players were unpiled and the officials broke their huddle, the referee signaled that an inadvertent whistle had blown while the ball was loose.
By rule, because neither team was in possession when the whistle sounded, the play was nullified—hence, a second opening kickoff.
The Plainsmen took advantage of their second chance and marched 81 yards in 10 plays to score their only touchdown of the night.
Mistakes doom Evergreen: That short sentence might be an understatement.
The Plainsmen turned the ball over six times, had a punt blocked, their only point-after kick try blocked, and had the second-half kickoff returned for a touchdown—but only after Marquis Sampson swatted the ball out of the Skyview returner's hands, just to see it bounce right into the arms of the onrushing Dyvon Green, who raced the final 22 yards to paydirt.
"Just our mistakes, the interceptions, the fumbles, the bad coverages," said senior Dallas Goodpaster, who scored Evergreen's only touchdown and also had 3½ tackles for loss. "Everybody didn't do their job. We got after each other, started pointing fingers. That's something we need to work on."
Stayin' alive: Skyview did just that in its pursuit of an 11th straight playoff appearance.
Now the formula is simple for the Storm—a Week 9 win over Union in the early game at McKenzie Stadium, and at worst, it's in a three-team Kansas Plan tiebreaker for the GSHL 4A's Nos. 2 and 3 seeds to the regional playoffs.
A loss, and their playoff streak ends at 10.
"One week at a time," said senior Blake Ingram, who ran for three first-quarter touchdowns and also made a game-high 10 tackles. "We play Union next week. That's all we're focusing on."
Of course, if the Storm win and Evergreen can upset rival Mountain View in the late game at McKenzie, then Skyview vaults to the No. 2 seed by virtue of its earlier win over Battle Ground.
"I like your scenario better," Storm coach Steve Kizer quipped. "We started our playoff run two weeks early, that's how we're looking at it. We lose, we're done, so we don't want to overlook anyone."