Day After Report: Kelso 26, Heritage 23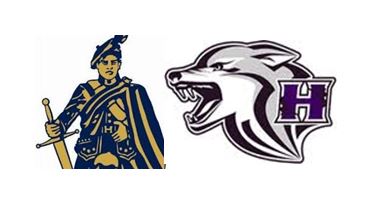 Kelso defeated Heritage 26-23 on Friday evening behind a 19-point fourth quarter at McKenzie Stadium. Kelso moves to 6-2 on the season and the loss moves Heritage to 2-6.
Friday night was a sloppy affair. Both teams struggled with penalties. And neither team could sustain drives because of it. Heritage lost a lot of yards after plays were already over. Eventually their bad field position led to Kelso's first TD of the game.
Kelso's offense was methodical, but one has to wonder if they will be with their quarterback A.J. Hoggatt, who was also their leading rusher, in next Friday's winner-take-all match-up against Columbia River. Hoggatt appeared to injure his ankle after the game and was walking with a noticeable limp.
Speaking of injuries, Heritage lead ball carrier and defensive back Kalani Umiamaka injured his left shoulder making a defensive play late in the second half. If one had to guess, I'd consider him questionable for next week vs. Camas because he didn't play in the second half.
Kelso still had to battle against Heritage who was in the game because of big plays. After Umiamaka went down, Lafi Sosene ran for over 50 yards. Gavin Lee and Race Bynum connected several times for deep plays.
At the end of the first half, Lee and Bynum combined for a 66-yard pass play where Lee was tackled on the one-yard line. Lee threw 15-28 for 279 yards while Bynum had 158 receiving yards.
Kelso had several running backs in as they wait for running back Jerson Flores to get back from injury. Kelso head coach Steve Amrine said it was unclear whether he will be able to come back next week.