Prep football preview: Washougal vs. Fort Vancouver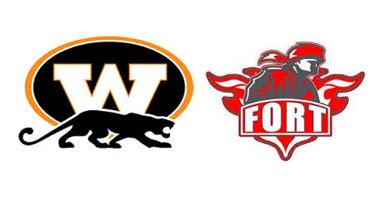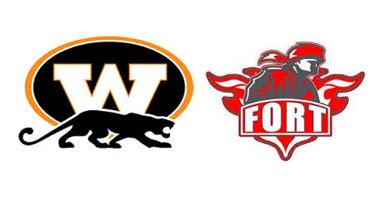 WASHOUGAL (2-5) vs. FORT VANCOUVER (1-6)
Non-league game
When, where: 5 p.m. Friday; Kiggins Bowl, Discovery MS, Vancouver
TV: Fort Sports, cable Ch. 28/328
Last week: Washougal lost to Hockinson 52-0; Fort Vancouver lost to King's Way Christian 66-41.
Last meeting: Washougal won 41-28 in 2014
Players to watch: Washougal RB Zack Neketuk rushed for 225 yards against Bay two weeks ago, but was held to 20 yards on 10 carries last week by Hockinson. Fort Vancouver RB Thomas Shields rushed for 158 yards and 1 TD. He also threw a 59-yard TD pass.
Game notes: Fort QB Erik Coppinger has passed for 813 yards and 6 TDs. Fort WR Kyron Lowe-Ash has 23 catches for 311 yards. Washougal has beaten Fort Vancouver each of the past four seasons.
The Prep Proletariat says: Fort won't have to deal with the same passing attack that King's Way had last week. But Washougal's ground attack and defense will present different challenges. WASHOUGAL 23, FORT VANCOUVER 13
Score Czar says: Fort Vancouver 22, Washougal 21