Prep football preview: Kalama vs. La Center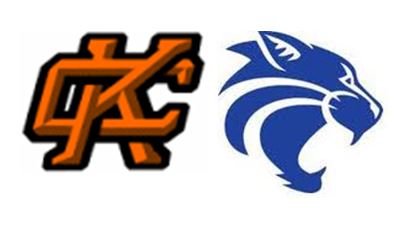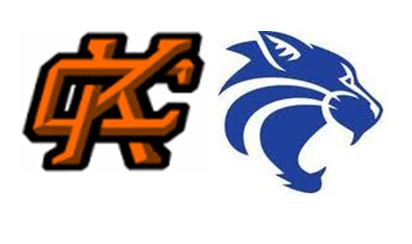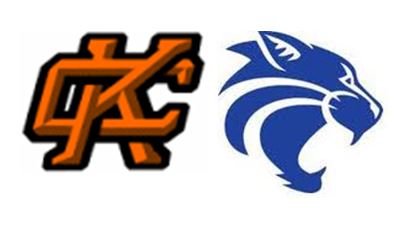 KALAMA (6-1, 3-0) vs. LA CENTER (4-3, 3-0)
1A Trico League game
When, where: 7 p.m. Friday; La Center Stadium, La Center HS, La Center
Last week: La Center beat Stevenson 54-13; Kalama beat Seton Catholic 61-19
Last meeting: La Center won 42-22 in 2014.
Players to watch: Kalama QB Isaac Truesdell has been amazingly efficient through the air, completing 70 of 106 passes for 1,068 yards and 13 TDs; La Center RB Dalton Morgan has rushed for 505 yards and 6 TDs. He is also a target in the passing game with 13 catches for 225 yards and 3 TDs.
Game notes: The Wildcats have won four in a row after an 0-3 start. But La Center suffered a key loss when QB Jeremy Scott injured his elbow last week. The Wildcats are a run-first team, but Scott has made some key passes this season for the Wildcats. La Center turns to Zach Galster at QB, who completed 1 of 2 passes last week. That one pass was a 24-yard TD pass to Jackson Leslie. Otherwise, the Wildcats depend on their ground game (Morgan rushed for 104 last week, Jeffrey Mayolo had 99 and Cole Judd has 78) and their solid defense. Jacob Herz (7 TD receptions) and Hunter Esary are Truesdell's favorite two passing targets. Kalama's lone loss was 14-12 setback to Ridgefield in Week 2. If La Center wins this game, the Wildcats will clinch a share of the league title and the No. 1 seed to the playoffs. That No. 1 seed comes with a Week 10 bye into the state tournament. Despite also being 3-0 in league, Kalama would not clinch the No. 1 seed with a win because the Chinooks have a game next week with Castle Rock (2-1 in league). Kalama would need a win this week and a Castle Rock loss to Stevenson to secure the No. 1 seed this week.
The Prep Proletariat says: This one boils down to Kalama's passing game vs. La Center's ground attack. And, of course, the defense will play a big role. This should be a good one. Close one. LA CENTER 28, KALAMA 21
Score Czar says: Kalama 28, La Center 20