Prep football preview: Columbia River vs. Prairie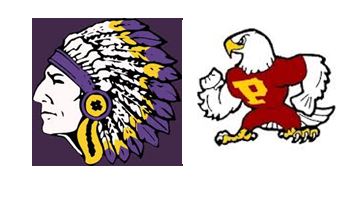 COLUMBIA RIVER (3-4, 1-0) vs. PRAIRIE (3-4, 1-1)
3A Greater St. Helens League game
When, where: 8 p.m. Thursday; District Stadium, Battle Ground HS, Battle Ground
Last week: Columbia River lost to Skyview 49-16; Prairie lost to W.F. West 35-24
Last meeting: Columbia River won 43-14 in 2014.
Players to watch: River WR Blake Duhamel caught three passes for 58 yards and a TD last week. Prairie QB Kevin Aguirre has passed for 517 yards and 3 TDs and rushed for 395 yards and 7 TDs
Game notes: This is a must-win game for Prairie. A victory will give the Falcons at least a spot in a three-team league tiebreaker for two playoff berths. A Columbia River win will clinch a postseason berth for the Chieftains, as well as for Kelso. River has won the past three meetings and five of the past six. River has allowed 13 points a game in its three wins, 48 a game in their four losses.
The Prep Proletariat says: The Chieftains have enough offense to outlast the Falcons. COLUMBIA RIVER 31, PRAIRIE 20
Score Czar says: Prairie 27, Columbia River 21