Day After Report: Washougal 18, Hudson's Bay 14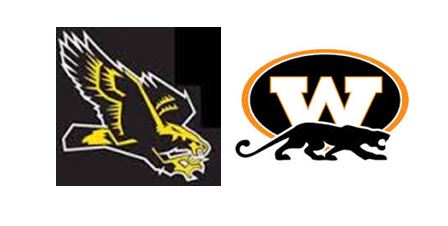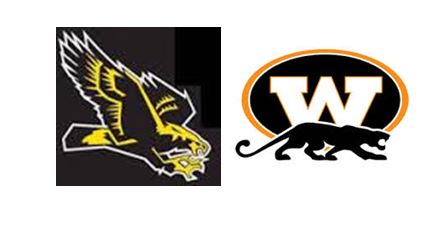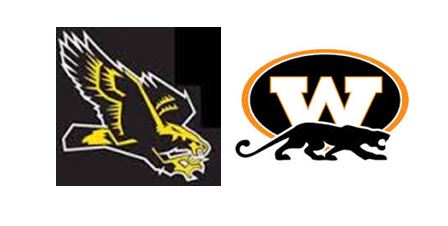 A year ago at this time, Zack Neketuk was suffering through an injury-plagued junior season at Washougal — a nagging groin strain, followed by a strained MCL in the right knee, and finally a sprained meniscus in the same knee that required him to wear a brace this season.
That is, until halftime of Friday's Homecoming matchup against Hudson's Bay. "I just realized that I was fine without it," he said about ditching the brace.
Yep, he was just fine, all right, He ran 21 times for 134 yards in the second half to help the Panthers rally from a 14-6 deficit.
Consider this — Neketuk had never had a 100-yard game in his career, much less a 100-yard half, but he finished with 225 yards on 32 carries as well as a pair of fourth-quarter touchdowns.
A lot of those yards came on a play called Dolphin, which features a zone block where he can either run through the 4-hole between right guard and tackle, or bounce it to the outside. Neketuk had eight runs of 10 or more yards, including the go-ahead 14-yard touchdown run through the 4-hole with 2:33 to play.
"I put on 15 pounds this offseason. I was at maybe 155 last season," said Neketuk, listed at 5-foot-11, 175 pounds, on the roster sheet, as he talked about preparing for a bigger workload this season.  "I could tell they were getting tired, especially when I started flat-lining those kids."
No one was happier to see Neketuk's breakout game than his coach, Dave Hajek.
"His whole career, he's had some injuries and has had to fight through adversity," Hajek said. "I think Bay focused on (Kade) Coons, and that opened things up for Zack tonight. He played his heart out."
TRAFFIC JAM IN RUSH FOR PLAYOFFS
The Panthers' comeback created even more of a jumble in the bottom half of the Greater St. Helens 2A League standings.
Four teams — Mark Morris, Woodland, Hudson's Bay and Washougal — all have one win, and with R.A. Long having lost its starting quarterback to injury a week ago, the battle for the league's final playoff spots should be interesting.
Woodland hosts R.A. Long next week, while Mark Morris travels down I-5 to face Hudson's Bay. In Week 8, the Eagles head north to face R.A. Long, and in Week 9, Washougal is at Mark Morris, so there are still plenty of games left that'll impact the playoff race behind league leaders Hockinson and Ridgefield.
"I'm excited and very optimistic about where we're at, because we still control our own destiny," said first-year Bay coach Mark Oliverio.
What disappointed Oliverio most were the three second-half turnovers after his team played almost mistake-free football for 24 minutes in building a 14-6 halftime lead.
"Critical mistakes at critical times," he said. "Our defense did its job. We held them to 18 points, but we've got to put more points on the board."
He likes the development of his first-year starting quarterback Jordan Hickman, who tossed two perfectly thrown touchdown passes to Marcus Cadiz in the first half but also showed the growing pains of a junior making only his seventh career start Friday.
"Jordan has tons of potential," Oliverio said. "He's definitely improved his football IQ and his fundamentals. I'm proud of him, but he's a work in progress."
The same could be said of the Eagles, who've already matched their win total of the previous three seasons combined, when they went 2-25.
"My hat is off to Coach O," said Hajek. "He and I go way back, and he's got a bunch of fighters over there. I was little afraid going into the second half, because they took it to us. He's got good athletes over there, and he's got that program turned around.
"That's why I was very impressed with our kids. Last week, I felt we gave up and got steamrolled by Woodland (a 49-7 defeat). We fought through some adversity tonight."
THIS AND THAT
 Washougal has now won six straight games in the series. Bay's last win over the Panthers came in 2001, the same year it last reached the playoffs. … The Eagles had been shut out in back-to-back games but ended that streak on their second series Friday. … Cadiz made a game-high 10 tackles for Bay, while linebacker Myles Artis added nine and Toa Kamatule had six, including a forced fumble late in the third quarter that looked like it would be a game-sealer. Sophomore JJ Jones had a pair of tackles for loss. … For Washougal, Neketuk led a balanced defensive effort with five tackles. Senior Karl Boylan had a pair of tackles for loss, while linebacker Doneald Hobert made the biggest play of the night for the Panthers, forcing a fumble on a draw play with 2:25 left that looked like it would go for big yards. Nathan Tofell fell on the bouncing ball, allowing Washougal to burn most of the rest of the clock off.