Day After Report: Union 35, Heritage 29 (includes video)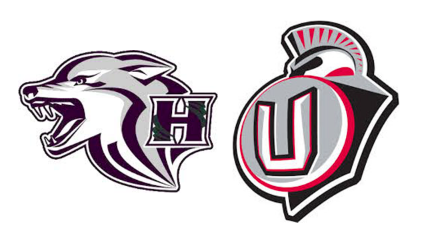 After 12 straight quarters without a touchdown, the Heritage Timberwolves scored two in the first quarter against Union.
Most of their success came via a balanced attack. While quarterback Gavin Lee's do-it-all play from the quarterback spot got a lot of the shine, they also had good outings from running backs Kalani Umiamaka and Lafi Sosene. It was the balance that kept Union on their toes and kept Heritage in the game.
Union's defense couldn't do much to stop the Heritage attack Friday. Union's offense made sure that their defense's inability to stop Heritage wouldn't cost them game. Mostly, it was freshman running back JoJo Siofele going off once again.
After a huge 230 yard outing, Siofele followed that up with 147 yards on Friday against Heritage.
The rain that came down heavily at the start of the second half caused problems for both teams.
Penalties were an issue for both teams and surely both teams will focus on making sure cooler heads prevail. Between the teams there were four unsportsmanlike conduct penalties.
It was a very competitive game and went down to the wire with Heritage getting a late touchdown to make things interesting.
Union's running game was able to melt the clock away, much like they did for the whole game. Their running game–and specifically Siofele, will be a key for the Titans moving forward.
Heritage looks to next week where they'll be trying for their first league win against Mountain View.
For the Titans, they'll have to take on rival Camas next Friday.
REPORT FILED BY ERIK GUNDERSEN