Day After Report: Mountain View 42, Bethel 28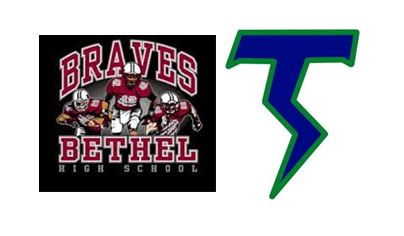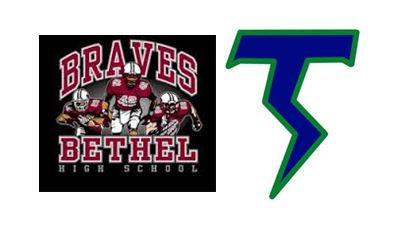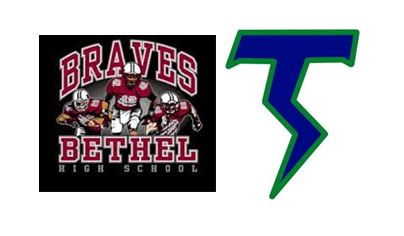 Warning, lineman jargon alert.
The answer to how Mountain View continues to roll up 400-plus rushing yards per game is found in the trenches. Yes, that's football slang for where the offensive and defensive linemen clash every play.
In Friday's 42-28 non league win over Bethel, Mountain View rushed for 459 yards. Of the Thunder's 75 plays from scrimmage not including punts, 65 were running plays.
So yes, blocking is pretty important. And the Thunder use a Wing T scheme that goes well beyond just trying to push the guy in front of you backward.
If you watch Mountain View's offensive lineman, one common move you's see is the guard "pulling." In layman's terms, this is when one of the guards, who line up next to the center, leaves his normal assignment to go block where the running back is designed to go. This provides the running back with an extra blocker.
On Preston Jones' 68-yard touchdown run in the second quarter, he rushed untouched through the right side of the line. But he got a key block from left guard Isaiah Carbajal.
When the ball was snapped, Carbajal shifted over to the right side of center Chris Mitchell. He then dashed through the hole created by Mountain View's right guard and right tackle to clear Bethel's oncoming linebacker out of Jones' way. In getting downfield to
block for his running back, Carbajal was getting "vertical."
With "pulling" and "vertical" in mind, the following quote makes more sense to the casual football fan.
"I've been having trouble with my pulls recently," Carbajal said. "Before this game, I had been working extra in practice to get more vertical. I tied that into this game and got more vertical. It all worked out."
With all that movement among the offensive linemen, timing is very important. One misstep among any of the linemen can cause the play to devolve into a mass of humanity that gets little or no yardage.
"There's a crazy amount of timing, especially in our wing offense," Mitchell said. "If you don't hold your blocks or get off the ball, it messes up his (Carbajal's) pull tracks. The timing is key. We found that timing and just got rolling."
 Mountain View played without one of its best defensive backs Friday. Anthony Ramirez broke his hand the previous week against Battle Ground. But it's possible the senior could play next week against Skyview.
 Mountain View freshman Darien Chase impacted the game on both offense and defense. With Mountain View ahead 35-20 with 3:25 to play, he intercepted a deep pass that would have brought Bethel inside the 20 yard line. He also had a 65-yard catch in the second quarter that set up a touchdown five plays later.