Prep football preview: Bethel vs. Mountain View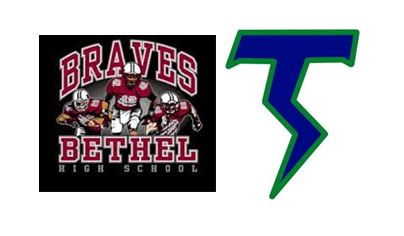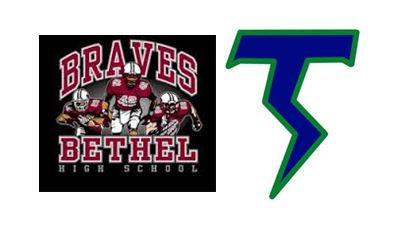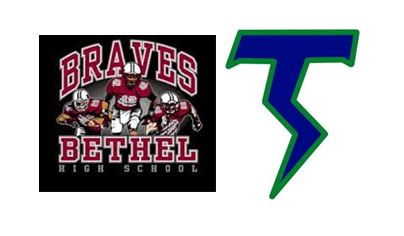 BETHEL (4-0) vs. MOUNTAIN VIEW (3-1)
Non-league game
When, where: 4:30 p.m. Friday; McKenzie Stadium, Evergreen HS, Vancouver
Internet radio: elisportsnetwork.com
Last week: Bethel beat Rogers-Puyallup 34-7; Mountain View lost to Battle Ground 69-43
Last meeting: Bethel won 27-21 in 2014.
Players to watch: Bethel QB Bryce Missey has passed for 1,068 yards and a whopping 18 TDs in four games this season; Mountain View RB Preston Jones has rushed for 741 yards and 9 TDs.
Game notes: Elijah McLeod is Missy's top target. McLeod has 24 receptions for 486 yards and 9 TDs. The total win-loss record of Bethel's four opponents is 3-13. … Jones has four 100-yard games this season. He has rushed for at least 195 in the past three games. The Thunder also have 2 100-yard games each from Taj Albeck and Anthony Ramirez.
The Prep Proletariat says: "After giving up a 500-yard passing game to Battle Ground last week, the Thunder face another pass-first offense. But the Thunder's rush game should be enough to beat Bethel, which has gone 4-0 against a soft schedule. MOUNTAIN VIEW 35, BETHEL 20"
Score Czar pick: Bethel 34, Mountain View 32