Prep football preview: Hudson's Bay vs. La Center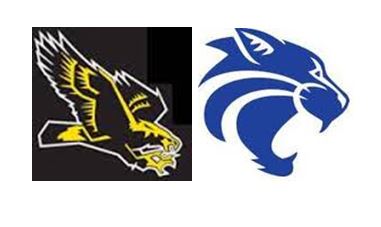 HUDSON'S BAY (2-1) vs. LA CENTER (0-3)
Non-league game
When, where: 7 p.m. Friday; La Center Stadium, La Center HS, La Center
Last week: Hudson's Bay beat Woodland 26-20; La Center lost to Tumwater 49-7.
Last meeting: La Center won 35-12 in 2014.
Players to watch: Hudson's Bay sophomore Julio Vara is a threat on offense, special teams and defense; La Center RB Dalton Morgan has rushed for 230 yards.
Game notes: Hudson's Bay intercepted four passes last week in its win over Woodland. Vara had three of them. Bay QB Jordan Hickman has passed for 429 yards. Hudson's Bay will be La Center's fourth 2A non-league opponent. Two of those teams are ranked: No. 1 Tumwater and No. 4 Hockinson. Bay's Marcus Cadiz has 10 catches for 167 yards, and Vara has eight catches for 118 yards.
The Prep Proletariat says: "If Bay beat Woodland, and Woodland beat La Center, it would figure Bay would beat La Center. But I've got a lesson that hard lessons the Wildcats have learned in the opening week will start to produce results. LA CENTER 23, HUDSON'S BAY 19"
Score Czar pick: Hudson's Bay 26, La Center 7.