Day After Report: Mountain View 46, Union 28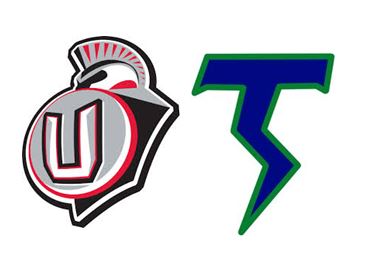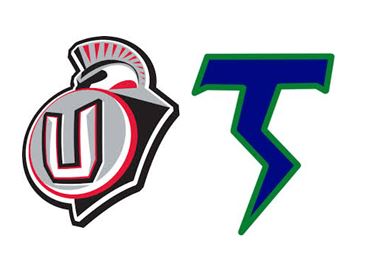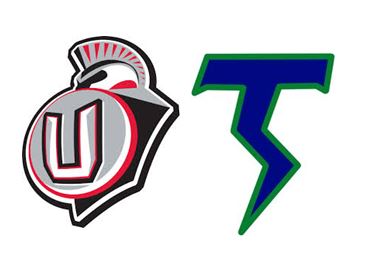 In the throng of Mountain View students who descended onto the field at McKenzie Stadium after the Thunder's 46-28 win over Union on Friday night, coach Adam Mathieson never got a chance to address his team with a post-game message.
Luckily, the Thunder already knew what he was going to say.
"Right after the game, Chris Mitchell, one of our senior captains, comes up to me and says 'Congratulations, Coach. Now on to Battle Ground," Mathieson said.
The message was this: The Thunder had about 100 minutes to celebrate their first-ever win over Union before focusing on next week's opponent, Battle Ground.
"On to the next game," running back Preston Jones said. "Flush this one at midnight."
The win gave the Thunder their first 3-0 start under Mathieson and the first 3-0 start since 2000.
Now comes Battle Ground. The Thunder and Tigers matched up in an epic duel last season. Battle Ground quarterback Gunner Talkington passed for 501 yards in a 56-42 loss to Mountain View, who rushed for 515 yards.
"Battle Ground, that's going to be a good one," quarterback Colin Biggs said. "I'm excited for it, and so is our defense."
THUNDER DEFENSE: Lost in the 46 points and 562 yards rushing by Mountain View was the stellar game by the Thunder defense.
"Our defense was played really well this season," Mathieson said. "I don't think some people down haven't seen that because we played two games up in Seattle. We gave up 21 points to Auburn, but one touchdown came on a kickoff return and another was set up by a kickoff return. Tonight, they made stops and got us back the ball."
Union came into the game averaging 282 yards passing this season, but Mountain View held the Titans to 190 yards on 15-of-27 passing.  And 91 of those yards came on Union's final six pass attempts, when Mountain View had built a 39-14 lead.
BIGGS ON THE RUN: While Preston Jones, Taj Albeck and Anthony Ramirez do the bulk of the Mountain View running, teams can't forget about Biggs.
The quarterback reminded the Titans of that when he broke free on a 96-yard touchdown run in the third quarter that put Mountain View up 25-7.
"It's kind of like my decision but (Mathieson) called it, so I'll give him credit," Biggs said of the play call. "I just read the spur and went around the edge, and our wide receiver Luke Miller had a great block in the back field. I just cut it and turned it around. … I was starting to get a little tired at the 20, started to stumble. But overall, it was a great play. It was fun."
ALL-PURPOSE BIGGS: Even though the Thunder run first, second, last and almost everywhere else in between, Biggs proved his value in other ways.
He completed his only attempt of the night, an 11-yard reception to Troy Pacheco right before halftime. He had a 15-yard completion that was called back by a penalty.
Biggs also handled the punting and converted five PAT kicks.
And he barely missed a 50-yard field goal attempt at the end of the first half. The kick had the distance, but was wide right.
Will Warne, a former Mountain View soccer standout and all-league kicker from last season, saw a post on Twitter about Biggs' near miss and commented: "Is this some kind of sick joke?"
Biggs replied: "Nope."
BRIGHT SPOT FOR UNION: If the Titans had a bright spot Friday night, it had to be the play of freshman running back JoJo Siofele, who rushed for 111 yards on 18 carries and three touchdowns.
Backing up starter Rey Green, Siofele provided a spark in the third quarter when he finished off a Union drive with five consecutive runs for 57 yards, including an 11-yard TD run.
BAD NIGHT FOR VIDEO GUY: So you may be wondering why Biggs' 96-yard TD run wasn't part of my game highlights. Well……
In the third quarter of the Mountain View-Union game, I noticed that the battery on my camera was getting low. Since neither Mountain View nor Union like to huddle – what's wrong with a little huddle now and then? – it left me little time to remedy the issue.
But when Union pinned Mountain View back on its own 4-yard line in the third quarter, I thought here was my chance.
I remember thinking "I've got time to get into my bag, find the cord, find an outlet and plug in my camera because there's no way they are going to score from their own 4-yard-li……oh, sweet son of a galloping ghost!!!!"
Sorry Colin.