Day After Report: Evergreen 6, Heritage 3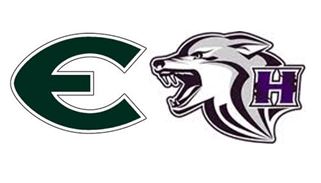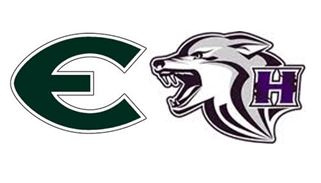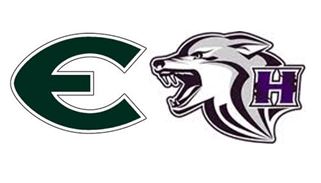 The offense wasn't so great for Evergreen on Friday in its 6-3 win over Heritage.
In fact, it was the fewest points scored in an Evergreen win since a 6-5 win over Mark Morris in 1986.
But the defense was really good.
Nine of 14 Heritage possessions ended with three plays or fewer and no first downs.
Evergreen held Heritage to 149 yards of offense, intercepted two passes and recovered a fumble.
Yet their win needed a little help.
A snap that went over the Heritage punter's head with 4:09 left in the game resulted in a 23-yard loss for the Timberwolves, giving Evergreen the ball at the 18.
Two plays later, Marquis Sampson scored the game's lone touchdown.
HOLD ON A MINUTE: Marquis Sampson finished Friday with one touchdown. His 5-yard TD run with 3:56 left in the game proved to be the different.
However, Sampson ran the ball into the end zone three times on Friday. And that doesn't count the 48-yard run that was turned into a 29-yard run when he stepped out of bounds.
Two other Sampson TD runs were called back by holding penalties.
In all, Evergreen was flagged for nine penalties for 69 yards in the first half. But only one for 15 yards in the second half.
HOLD ON TO THAT BALL: Evergreen had a hard time holding onto the ball. The Plainsmen put the ball on the turf five times and were fortunate only to have Heritage recover one.
NOT SO SPECIAL: Evergreen also had trouble with the kicking game. The Plainsmen tried a 41-yard field goal in the first quarter, but the kick never got much more than 10 feet off the ground and landed short of the goal line and rolled into the end zone.
A potential game-tying field goal in the third quarter never got attempted because of a bad snap.
Evergreen's lone PAT kick was off the mark.
So it was no surprise when Evergreen had a chance to pad its lead with fourth down on the Heritage 18 with 1:25 to play, the Plainsmen passed on a potential 35 yard field goal and went for it.
They didn't get it.
HERITAGE DRIVE: Heritage didn't get its first first down until two minutes were left in the second quarter. That's when the Timberwolves drove 65 yards on 12 plays before Kyle Hood hit a 32-yard field goal with one second left in the half for a 3-0 lead.
In the second half, Heritage never drove inside the Evergreen 35.