Prep football preview: Todd Beamer vs. Evergreen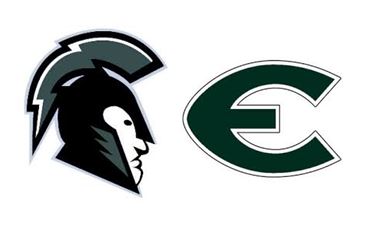 TODD BEAMER (0-1) vs. EVERGREEN (1-0)
When, where: 7:30 p.m. Friday; McKenzie Stadium, Evergreen HS, Vancouver
Internet radio: elisportsnetwork.com
Last week: Todd Beamer lost to Rogers 21-17; Evergreen beat Eisenhower 31-20
Last meeting: Todd Beamer won 33-0 in 2014.
Players to watch: Todd Beamer RB/LB Andrew Tofaeono was a first-team all-league player on both offense and defense. … Evergreen RB Marquis Sampson rushed for 142 yards and one touchdown against Eisenhower.
Game notes: Todd Beamer jumped out to a 17-0 first-quarter lead against Rogers before being shut out the final three quarters. … The Titans return seven starters from a defense that shutout Evergreen last season … The defense was solid last week, but the offense, which returns just four starters, struggled after a first quarter that was aided by a defensive touchdown. … Evergreen RB Nathaniel Trevino rushed for 3 TDs and 91 yards last week. QB Payton Monda was 6-for-6 passing.
The Prep Proletariat says: "Last week was a great start for Evergreen under coach Terry Hyde. But things get much tougher this week with Beamer. Eisenhower was a one-win team last season. Beamer was a state-playoff team. TODD BEAMER 27, EVERGREEN 13"