Prep football preview: Mark Morris vs. Columbia River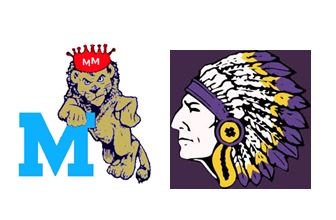 MARK MORRIS (0-1) vs. COLUMBIA RIVER (1-0)
When, where: 7 p.m. Friday; Chieftain Stadium, Columbia River HS, Vancouver
Internet radio: klog.com
Last week: Mark Morris lost to Kelso 27-0; Columbia River beat R.A. Long 38-14
Last meeting: Columbia River won 35-0 in 2014.
Players to watch: Mark Morris QB Will Burghardt leads the Monarch attack. River's Trevon Santiago rushed for 96 yards and touchdown. He also forced a fumble on defense to spark River's second half surge.
Game notes: The Monarchs gave up 325 yards of offense last week against Kelso, including 214 on the ground. … Mark Morris has hit hard times. Since reaching the 2A state quarterfinals in 2013, the Monarchs have gone 1-9 and been shut out five times. … The Chieftains got off to a bumpy start last week, giving up 278 yards of offense in the first half. But they tightened up in the second half, keeping the Lumberjacks off the board. … QB Garrett McKee passed for 211 yards but was inconsistent, completing 14 of 27 passes and throwing two interceptions.
The Prep Proletariat says: "Even though Chieftains are still trying to hit their stride with a new group of starters, there's no reason to think this year's result will be much different than last year's game. COLUMBIA RIVER 31, MARK MORRIS 6."