Day After Report: Union vs. Federal Way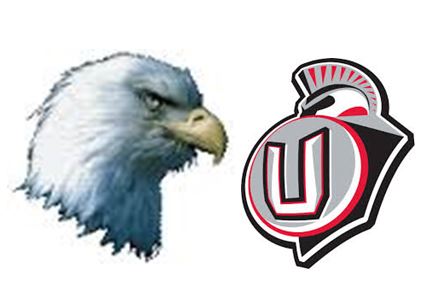 It's a new beginning at Union.
Jordan Lawson showed he's a quarterback to be reckoned with in the 4A Greater St. Helens League and beyond. He completed 15 of 20 passes for 269 yards and six touchdowns in a 46-35 win over Federal Way on Friday.
Not bad, considering he's following in the footsteps of Nolan Henry. All Henry did was win the High School Heisman and lead Union to six straight wins last year before getting hurt in Week 7 against Camas.
Lawson, though, is trying to be the best Jordan Lawson, not the next Nolan Henry
"I don't try to make a big point of it, but I'm different from him," Lawson said. "Nolan is a great guy, one of my best friends. But he's a different person."
It's also a new beginning for Rey Green. The former Evergreen athlete was at the center of a summer drama involving recruiting allegations that saw Camas coach Jon Eagle initially suspended four games. That punishment was eventually vacated.
Green ended up transferring to Union.
"It feels great," Green said. "This is like a new beginning. It's what I expected the whole time. Transferring here, I knew we could win."
Green had 11 carries for 53 yards in an offense that mostly relied on quarterback Jordan Lawson's passing. But he also saw extensive action at defensive back. 
It's also a new beginning for the next member of the Siofele football family. Freshman JoJo Siofele had three carries for nine yards and played at linebacker. JoJo's older brother Leon was a star running back for Union who graduated in spring of 2014.
–Micah Rice